Who we are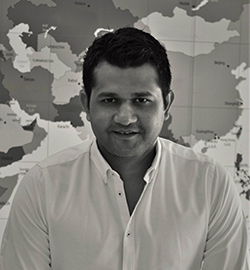 "We are believers that Travel & Tourism is not just Simply travelling and going to exotic locations, but its more about creating moments – which last a lifetime. It's much more, than just the Journey – its about the Experience and the happy stories one shares when they come back from the Journey"
Arabian Connection Tourism is a Destination Management Company comprising of Creative & Talented Professionals servicing clients incoming into the U.A.E & Oman. Our Passion for our profession and our Destination makes us stand apart in what we do.
Our Team consists of highly seasoned individuals who have come together to design an ultimate and memorable experience for our clients. We believe that we are an extended arm of our partners from across the globe, unifying each others abilities to build a long lasting relationship and delivering higher standards in Service and Quality. Our unique point is our PERSONALIZATION in every project and a Tailor-made proposal suiting the needs and requirements of our Partners and their clients.
What we do
Being a Medium sized company with 22 strong bilingual professionals from across the globe, we bring on the table a wealth of cultural and diversified experiences and talents.
With a strong Leisure Team – We operate high-end Tailor made FIT's & Leisure & Cultural Group
We offer Land arrangements for Clients participating in Congresses & Business Travel
Our MICE Team is equipped to handle groups of different sizes and to service each group in a different manner offering the best solution as per their requirements. May it be an Event or a Meeting in an offsite location – logistics and planning are an integral part of our process.
Our Destinations – United Arab Emirates & Oman
Arabian Connection Tourism is a team which delivers Quality Service with Personalized touch for EVERY EVENT.
Let the journey begin…
How to Contact us
Name: Mr. Vivian Almeida
Email: vivian@arabianconnections.com
Telephone: 009714 2299405
Website: https://arabianconnections.com/