Who we are
When it comes to traveling, it is overwhelming to plan every detail of your trip. That's where experienced travel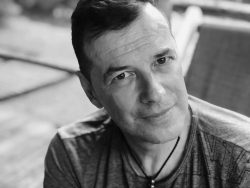 organizers come in. By choosing to work with us, you'll receive the expertise and insider knowledge that only a local can provide, ensuring that your trip is not only seamless but also unforgettable.
Whether you're traveling for leisure or business, we have the resources to create a customized itinerary that meets your unique needs and interests. From discovering hidden gems to experiencing the country's vibrant culture and cuisine, we'll handle every aspect of your trip, leaving you with nothing to worry about except enjoying your time in Brazil.
Trust us to make your journey an unforgettable one. 
What we do
Your best partner for: 
– Meetings 
– Incentives 
– Conferences 
– Events 
– Business Travel 
– Team Engagement 
– Luxury FIT 
How to Contact us
Name: Savas Kazantzides
Email: ask@beyond-limits.events
Telephone: +5491134955996
Website: http:// www.beyondlimits.events/