Who we are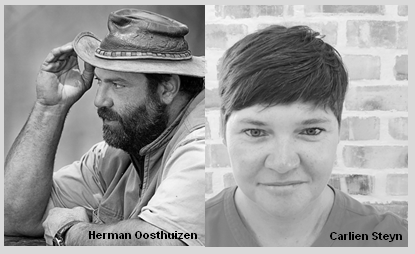 A family-run and operated business for over 50 years that knows every secret spot Namibia has to offer.
Herman is a nature-loving father fluent in three languages.  He started his career in a renowned wildlife foundation and sanctuary and spends his time between Israel and Namibia.
Carlien is an incentive travel guru. She joined the Dusty team in 2020, bringing a wealth of experience in the high-end market. She enjoys putting together high-end itineraries which include all the family fun Namibia has to offer.
Dusty Trails specializes in bespoke travel and offer clients an unforgettable experience. Now represented in four countries and still growing, the team consists of passionate individuals who love Namibia and all the secrets it has to offer.
Our service excellence is in the detail of each itinerary and the personal touches are given with love.
Dusty Trails: Leave the dusty trails behind and take the beautiful memories home with you!
What we do
We are the team who creates experiences around Namibia.
Incentive Travel
Scheduled tours
4×4 Car rental
Bespoke itineraries
Lodging safaris
Camping Safaris
Self Drive Safaris
Exclusive high-end itineraries
How to Contact us
Name: Carlien Steyn
Email: carlien@dustynamibia.com
Telephone: +264 81 304 5744
Website: http://www.dustynamibia.com/