by Iván Massagué & Nomadic Tótem
Para la version en español por favor presione aquí para descargarla
May 29th – June 8th, 2020
11 days – 10 nights that will take you through the most iconic and fascinating flavors and sceneries.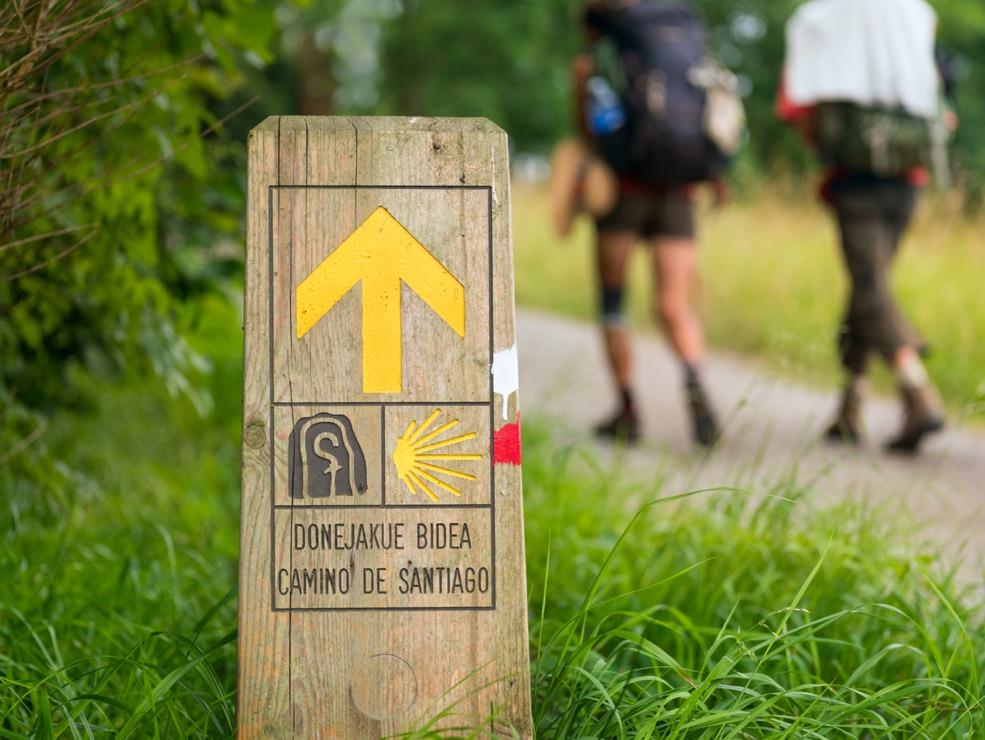 by nomadic tótem  CAMINO DE SANTIAGO 42°52′50″N 8°32′38″O
explore local. travel beyond www.nomadictotem.com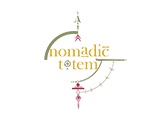 ITINERARY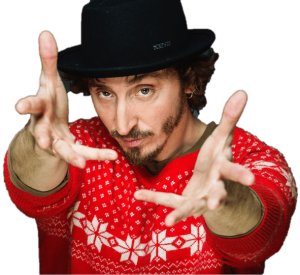 Day 1: Meet & Greet @ Madrid.
Day 2: Madrid – Leon
Day 3: O´Cebreiro – Triacastela.
Day 4: Triacastela – Sarria.
Day 5: Ribeira Sacra – Heroic Winemakers.
Day 6: Palais De Rei – Melide.
Day 7: Melide – Arzúa.
Day 8: Arzúa – Pedrouzo.
Day 9: Pedrouzo – Santiago.
Day 10: Santiago De Compostela. 
Day 11: Back home.
DAY 1 –Friday May 29th
MEET & GREET @ MADRID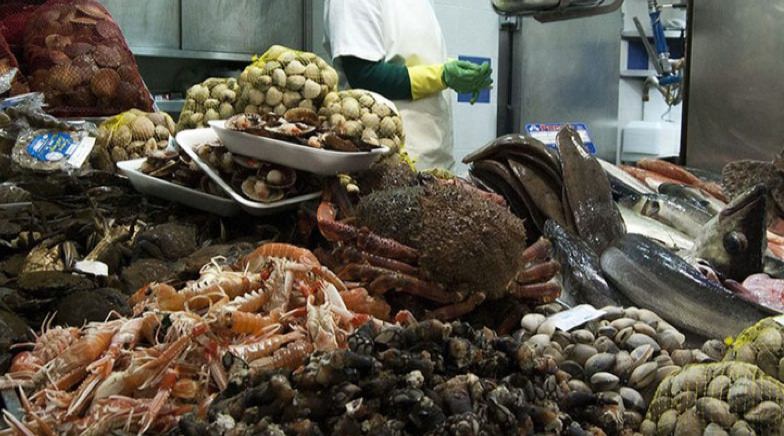 This amazing journey begins as a meeting point at one of the most beautiful and foodie cities of the world; Madrid Spain.
Madrid is the vibrant capital of Spain, a city with world-class museums, charming quarters and mind-blowing food to try. Madrid has really revamped itself in the last decade. The Prado, Reina Sofia and Thyssen-Bornemisza museums have all got bigger and better, while the center has smartened up with new boutiques, trendy delicatessens, and hip cafés and gastrobars popping up around the city. It's the perfect location for a culture-rich long weekend or city break, with great food
and a lively nightlife.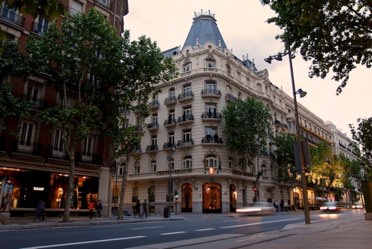 Madrid has an incredibly strong culinary tradition, with century-old restaurants that are preserving history. But there's also a vanguard here that makes the food scene so exciting. Take your time to explore the city, we'll guide you through the whats and wheres: the best of what to see, what to taste and where to shop.
Accommodation at Hotel Totem 4* or similar
This hotel offers a real cosmopolitan ambiance. It is in the sophisticated Salamanca District, in a privileged location as a focal point for culture, gastronomy, and shopping. With eclectic common areas, blending finesse and avant-garde, this hotel offers a sense of refined timelessness, balanced out with contemporary furnishings that embrace the vibrancy and energy of the city.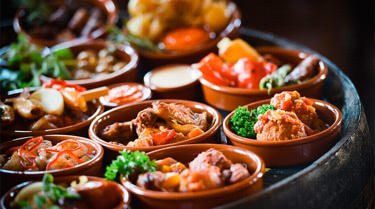 At night, get ready for a Welcome Dinner, we will enjoy a unique culinary tour tapas experience, downtown. We will taste the flavor of this city as a local; enjoying the best Spanish gastronomy at one of the most urban-chic and trendy districts in the heart of Madrid.
Meals Included: Dinner welcome tapas tour.
DAY 2 – Saturday, May 30th
MADRID – LEON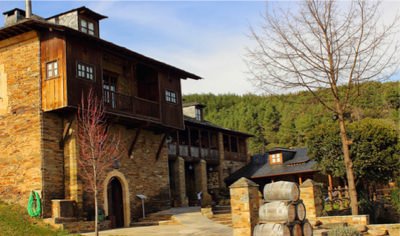 Breakfast at the hotel.
Group transfer towards the train station to headed León.
León boasts one of the greatest historical and architectural heritages in Spain. Some of the city's most prominent historical buildings are the Cathedral, the finest example of French-style classic Gothic architecture in Spain, the Basilica of San Isidoro, one of the most important Romanesque churches in Spain and resting place of León's medieval monarchs, and the Casa Botines, a Modernist creation of the architect Antoni Gaudí.
After visiting León, head to one of the most spectacular sights in the Bierzo region: Las Médulas, an old open-air mine, the largest in the whole Roman Empire, it ́s interior was once home to tons of gold. It is a huge work of engineering which permanently transformed the mountainous area into a weird and wonderful landscape that now has the World Heritage designation.
After admiring Las Médulas, your transfer will take you to your hotel in Vilafranca del Bierzo, last stop before starting your adventure: the Camino de Santiago.
Accomodation at Palacio de Canedo or similar.
This three century-old mansion converted into a 14-room guesthouse is a breath of fresh air just off the Camino. The one site winery and canning facilities are well worth the visit. Each room is uniquely decorated and themed, some referring to lords of Canedo, making for a cozy stay amongst pilgrims and travelers alike.
Meals Included: Breakfast and Lunch.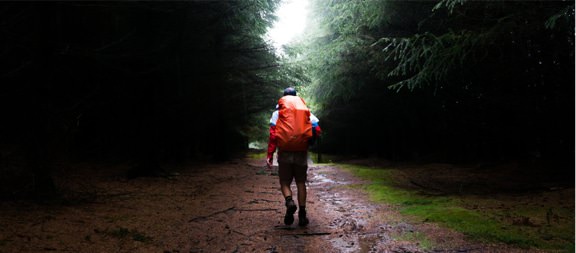 The French Way is the Camino per excellence. The Jacobean itinerary with the greatest historical tradition and the most internationally recognized one. It was already described in 1135 in the Codex Calixtinus, a fundamental Jacobean book. The book V of this codex constitutes an authentic medieval guide to the pilgrimage to Santiago. It specifies the sections of the French Way from Gaul lands and reports in detail on the sanctuaries of the route, hospitality, people, food,
sources, local customs, etc. Our path will start in O Cebreiro and end in Santiago de Compostela after 8 magical stages of endless memories and unforgettable experiences.
CAMINO DE SANTIAGO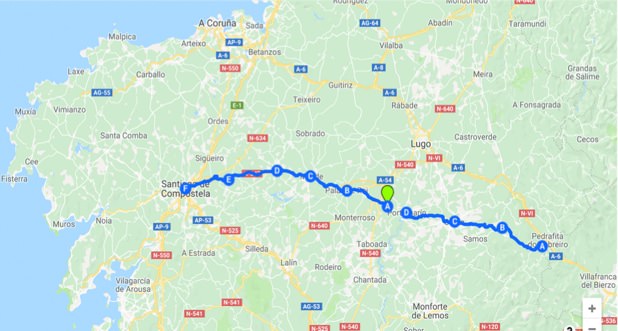 We've selected the best stages of the O Cebreiro – Santiago section. We've adjusted the kilometers and stages so you can accomplish the route in 6 days, walking an average of 18 kilometers per day at a relaxing pace, with enough time to admire the gorgeous sceneries and the stunning nature and wildlife of Galician forests.
The transportation will be at your disposal along the route, picking you up at the end of each stage and taking you to your hotel, where your luggage will be waiting for you. In the same way, it will be ready to take the participants at any time they wish to take them to the hotel; this in case some of you would like to arrive earlier and have some more free time on your own.
The route is well indicated and there are plenty of maps to follow the path with explanations about the surroundings and main places to visit; however our professional local gurus will be accompanying along the Camino to assist you in any requirement.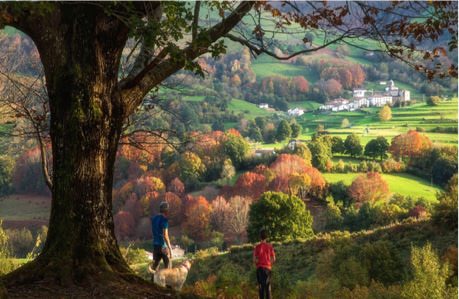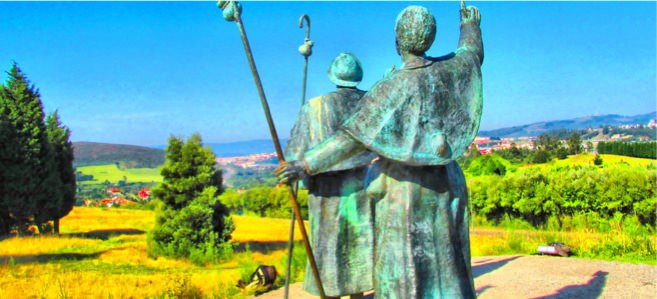 DAY 3 – Sunday, May 31st
O´CEBREIRO – TRIACASTELA (21 km)
Breakfast at the hotel.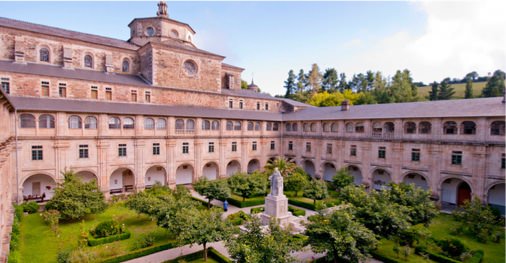 If the fog does not hide the valley, seeing the sunrise from O´Cebreiro, a beautiful village with a series of pallozas (round stone houses with a straw roof) still standing and that were inhabited until relatively recently, is a privilege that the Camino gives us that one can not refuse. Today, we immerse ourselves in the land of Santiago, the land of the fog and the orballo (morning dew); Celtic castros (ancient settlements) and mines coveted by the Romans; infinite hills and fragas
(old forests) of oaks and chestnut trees.
A magic land that will stay in your memories.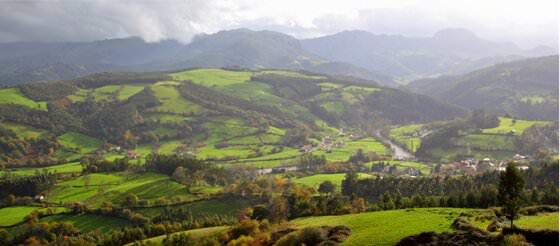 Accommodation at Parador de Monforte de Lemos 4* or similar.
The historic site of San Vicente do Pino is located in the uppermost part of the town of Monforte de Lemos. It is made up of the keep, San Vicente do Pino Monastery and the palace of the counts of Lemos, which houses the Parador de Monforte. The monastery dates back to the 9th century, although the current structure was built in the 17th century in the neoclassical style
Meals Included: Breakfast and Lunch.

DAY 4 – Monday, June 1st
TRIACASTELA – SARRIA (18km)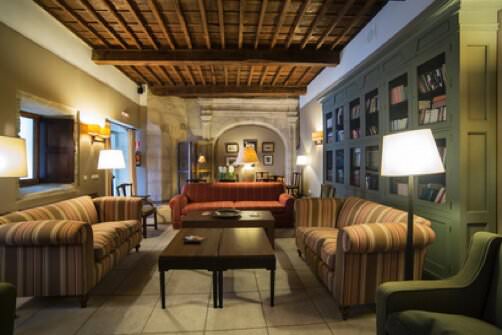 Breakfast at the hotel.
From Triacastela there are two itineraries to get to Sarria: the southern one, longer, visits the famous Benedictine monastery of Samos and progresses through the leafy banks of the Oribio river; the other one advances more to the north by San Xil and goes through pretty landscapes populated by oaks and chestnut trees.
In Sarria your guide will be waiting to drive you to your hotel.
Accomodation at Parador de Monforte de Lemos 4* or similar.
Meals Included: Breakfast and Lunch.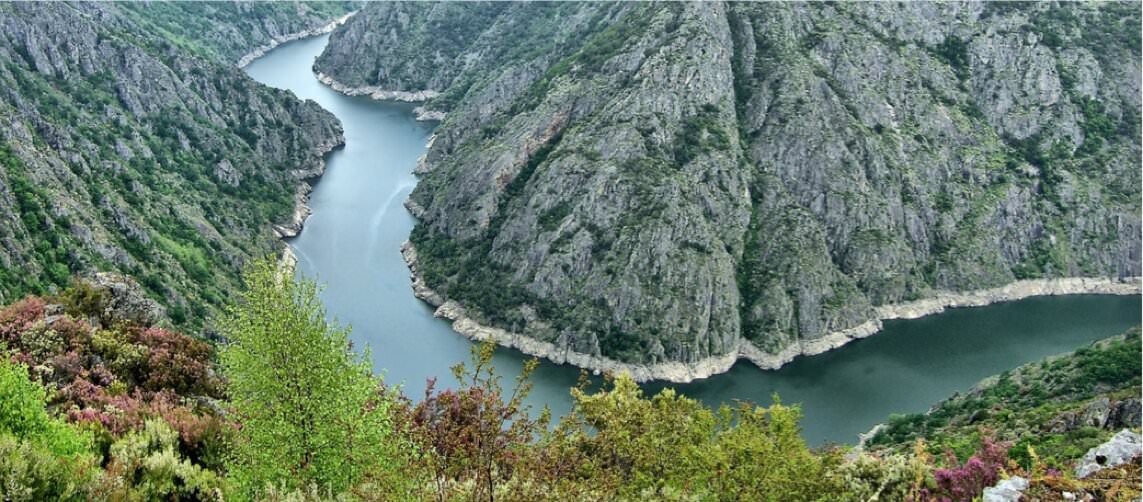 DAY  5 – Tuesday, June 2nd
RIBEIRA SACRA – HEROIC WINEMAKERS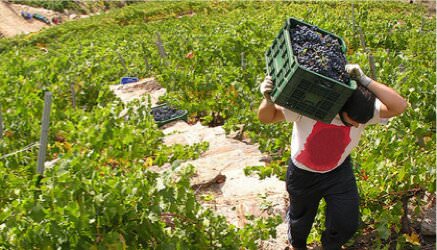 Breakfast at the hotel.
Today if you want, you can take a rest of your walking adventure and immerse in inland Galicia. Discover the incredible boat tours along the River Sil and River Miño canyons and enter a different world.
Imposing locations with beautiful monasteries which, far from the madding crowd and protected by the mild climate of these lands, have for centuries devoted their time to God and grapes.
The rivers Sil and Miño, with canyons measuring 500 meters in depth, are dotted with tiny vineyards on steep slopes that require a heroic effort. Something unique that can only be found here.
The Ribeira Sacra is the birthplace of the legendary "Amandi", a wine that was so treasured by the Romans that they considered it the "gold of the River Sil". A wine that centuries later the Benedictine monks produced exclusively for the wineries of the most refined popes.
Accomodation at Parador de Monforte de Lemos 4* or similar.
Meals Included: Breakfast and Lunch.
DAY  6 – Wednesday, June 3rd
PALAIS DE REI – MELIDE (15KM)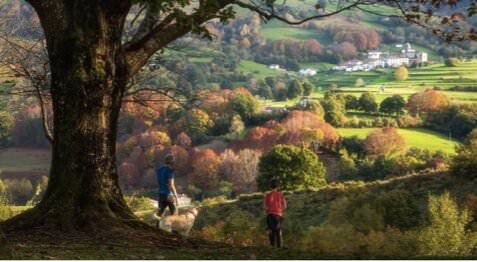 Breakfast at the hotel.
We divide the Palas de Rei – Arzúa stage in two, as it is the most difficult and demanding stage in the Camino.
You'll cross the river Roxán, follow a path surrounded by eucalyptus and oak trees to San Xulián do Camiño, cross a spectacular forest with trees embraced by rock and twisted branches and admire a gigantic basket that, like the 'hórreos' (local granaries), was used to preserve corn.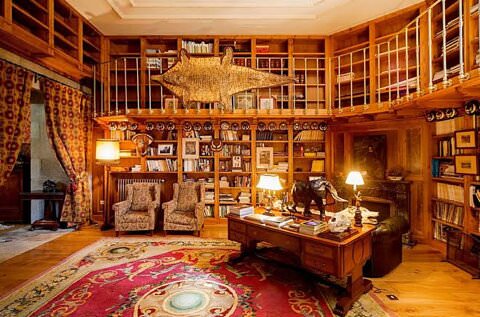 Accommodation at Pazo de Brandeso or similar.
An old residence of the galician bourgeoisie of the early 17th century 1620 is more than just a rural tourism hotel. The atmosphere an spaces of a bygone era remain intact.
The rooms, corridors, halls, dining rooms and library of the Pazo de Brandeso are decorated with antique furniture and pieces of art, bronze sculptures or magnificent marble fireplaces, all of which give the hotel a palatial atmosphere.
DAY 7 – Thursday, June 4th
MELIDE – ARZUA (14 km)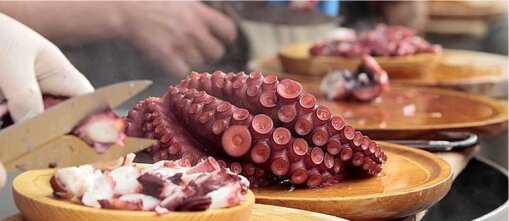 Breakfast at the hotel.
Melide is a great place to try Galicia's classic dish of octopus.
Once in Melide we will taste its famous 'pulpo a feira' or octopus at a legendary 'pulpería' where we will met the owner and share her story over a delicious meal.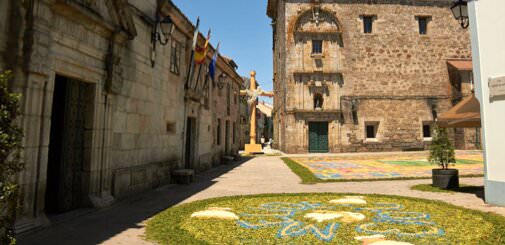 From Melide the Camino crosses several streams and follows a forest track bringing you to the village of Boente with its church of Santiago.
Next is the pretty medieval village of Ribadiso and finally the town of Arzúa.
Accommodation at Pazo de Brandeso or similar.
Meals Included: Breakfast and Lunch
DAY 8 – Friday, June 5th
ARZÚA – PEDROUZO (19km)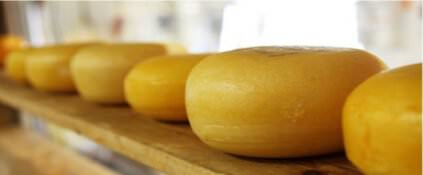 Breakfast at the hotel.
Arzúa is a cheese making village with the important attraction of rural and active tourism, especially in the vicinity of the reservoir of Portodemouros. We will visit one of the local artisans that produce Arzúa cheese, learning how's produced and tasting some of its varieties.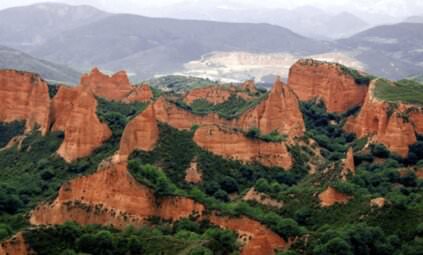 Once on the road again, we're close to Santiago, only 40 km, so we will divide this last segment in two days. A pleasant walk through the already familiar eucalyptus tree forests and green fields defines the day. At the end of the stage you'll pass by a memorial to Guillermo Watt, a pilgrim that died in the Camino in 1993.
Accommodation at Pazo de Brandeso or similar.
Meals Included: Breakfast and Lunch
DAY 9 – Saturday, June 6th
PEDROUZO – SANTIAGO (20km)
Breakfast at the hotel.
Today you'll make the final journey into Santiago. You will have a short morning drive to Pedrouzo, where you'll start your walk. Your next point of interest is Lavacolla, where pilgrims used to wash themselves in the river in preparation for their arrival in Santiago. Rows of tall eucalyptus trees line your journey to Monte do Gozo ("Mount of Joy") and it is from here that will catch your first glimpse of the Cathedral of Santiago.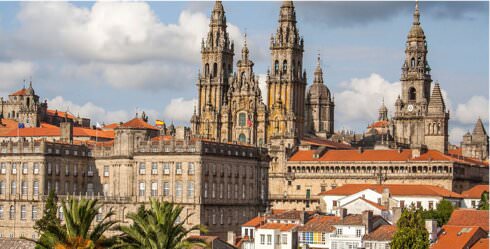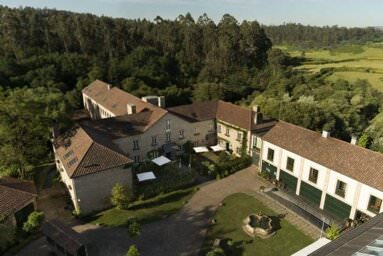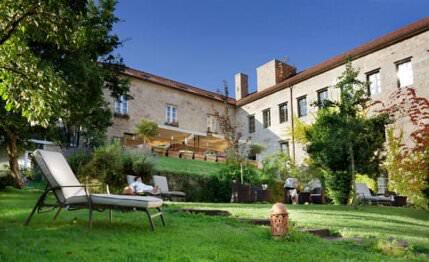 When you arrive in the city, you will get a chance to explore this UNESCO World Heritage Site's architecture and delight in the wonderful atmosphere of this spiritual and cultural mecca.
Explore Santiago de Compostela. Millions of people from all over the world come to this city every year, many of them reaching the end of the Way of Saint James pilgrimage route.
Its historic centre has been designated a World Heritage Site by the UNESCO.
Accommodation at A Quinta Da Auga Relais and Chateux or similar.
 A beautiful boutique hotel placed in a historical restored building. This hotel is one of the most charming hotels in the northwest of Spain. You can enjoy the gastronomy of the region at its unique restaurant and relax your mind and body at its luxury spa. This is a unique hotel, surrounded by nature with 10.000 m2 estate by the Sar riverside.
Meals Included: Breakfast and Lunch
DAY 10 – Sunday, June 7th
SANTIAGO DE COMPOSTELA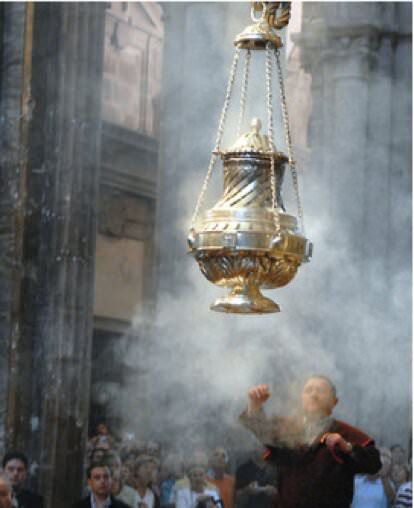 Breakfast at the hotel and free time.
Millions of people from all over the world come to this city every year, many of them reaching the end of the Way of Saint James pilgrimage route. Its historic center has been designated a World Heritage Site by the UNESCO.
Our local expert will lead a private cultural tour of Santiago's landmarks, where you'll have the opportunity to discover the astonishing heritage of this unique city.
In Santiago, gastronomy is an active part of the culture of the city. There is a spectacular array of restaurants, bars and taverns, with prices to suit every budget – quality is what they all have in common.
Here you can eat well – and plenty. You can taste regional products like the freshest seafood you could possibly imagine, artisanal charcuterie, cheeses, wines, liquors… Our local foodie gurus will recommend you to explore the market and later taste its best produce at some of the local restaurants and little corners inside the market.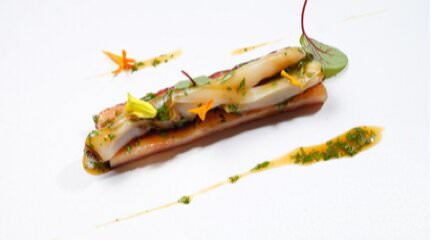 At night to celebrate you're officially a pilgrim we planned for you a very special dinner, at the best restaurant in the city and beacon of the tradition-avant garde fusion in Galician cuisine: Casa Marcelo 1* Michelin.
 Accommodation at A Quinta Da Auga Relais and Chateux or similar.
Meals Included: Breakfast, tapas Lunch and Michelin-star dinner.
DAY  11 – Monday, June 8th
BACK HOME
Breakfast at the hotel.
Enjoy your last café con leche and pan con tomate before you head back home.
Bid farewell to Spain, until the next time!
End of services.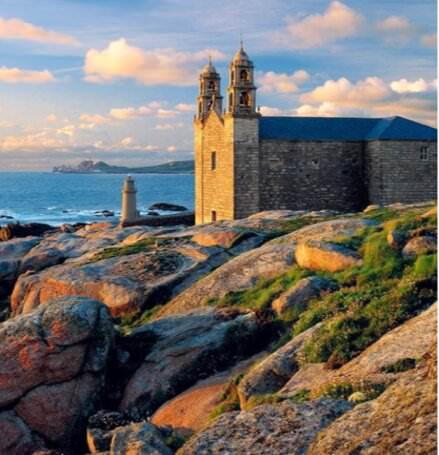 IVÁN MASSAGUÉ
YOUR  SPECIAL VIP HOST – SPANISH CELEBRITY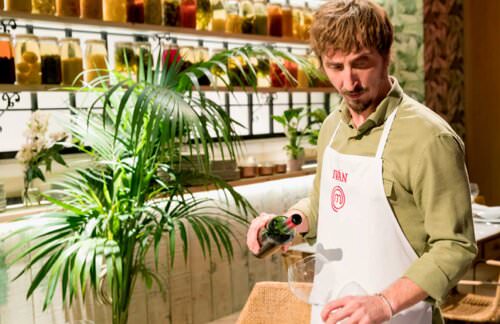 With more than 18 movies, he become a famous celebrity on the small screen with his interpretation of "Johnny" in the TV series called Siete vidas -Seven Lives-. Later, he worked in La Familia Mata – The Family Kills and thereafter, in the successful TV series EL BARCO.
He is a multifaceted actor who has excelled in all styles of interpretation. He appeared in the third season of Master Chef Celebrity; where he showed his passion and good skills for cooking.
So join him this 2020 in a local epicurean-journey @ El Camino de Santiago Spain; by Nomadic Totem.
Rate per person in double occupancy.
€3,850 euros.
Rate per person in single occupancy.
€4,500 euros.
Package Includes:
Accommodation in each hotel mentioned in the program. 10 nights.
Airport transportations. Madrid airport – hotel.
Welcome dinner Local Tapas Experience in Madrid.
High Speed Train ticket-touristic class from Madrid to Leon.
Private transfer in minibus during the program. Camino de Santiago.
Breakfast and lunch daily.
Farewell dinner at Casa Marcelo, 1* Michelin Star Restaurant.
Guided hiking tour through Camino de Santiago as mentioned in the program, with professional tour guides.
Private cultural tour in Leon.
Private cultural and gastro tour in Santiago de Compostela.
Local Taxes.
Package Excludes:
Services not specified in the itinerary.
Tips and meals not mentioned.
Personal expenses.
Travel insurance.
Airline tickets, passports, visas, excess baggage or shipping charges.
Airport transportation. Santiago hotel – airport.
Water and hiking gear.
**ITINERARY IS SUBJECT TO CHANGES AND AVAILABILITY UNTIL THE MOMENT OF PURCHASE AND WITHOUT NOTICE**
Booking and Final Payment
Deposit: 40% of the total trip cost at the time of confirmation.
Final balance: is due in full 75 days prior to your departure date.
Payment: Credit card or Wire transfer.
Cancellation Policy
All cancellations and 'no show' are subject to the following non-refundable fees policy:
40% non-refundable deposit due at the time of confirmation.
50% of the price of the package if the cancellation happens 75-60 days prior to arrival.
75% of the price of the package if the cancellation happens 59-45 days prior to arrival.
100% of the price of the package if the cancellation happens 44 days or less prior to arrival.
Please keep in mind that until a deposit is made, all prices, hotels, transportation and tours in the package are subject to changes.
BANK DATA (International wire transfers):
BENEFICIARY: NOMADIC TOTEM S.A. DE C.V.
Account Number for Wire Transfers:
CLABE: 002180701234651701
BANK NAME: CITIBANAMEX
BRANCH: 7012 (Via Santa Fe, CDMX)
SWIFT CODE: BNMXMXMM
BANK DATA (Wire transfers from Mexico):
BENEFICIARIO: NOMADIC TOTEM S.A. DE C.V.
BANCO: CITIBANAMEX
SUCURSAL: 7012 (Via Santa Fe, CDMX)
CUENTA No: 000003465170
CLABE: 002180701234651701 (for wiretransfer)
**In case of payment by credit card, an additional charge must be considered.  5% Visa and Master Card; 6% American Express**