Stunning natural beauty, rich history, friendly locals, and vibrant music and local dance! From the dramatic Cliffs of Moher to the picturesque countryside, Ireland offers a variety of breathtaking landscapes to explore.  The country is also steeped in history and boasts numerous ancient sites and castles, as well as  fascinating literature and music heritage.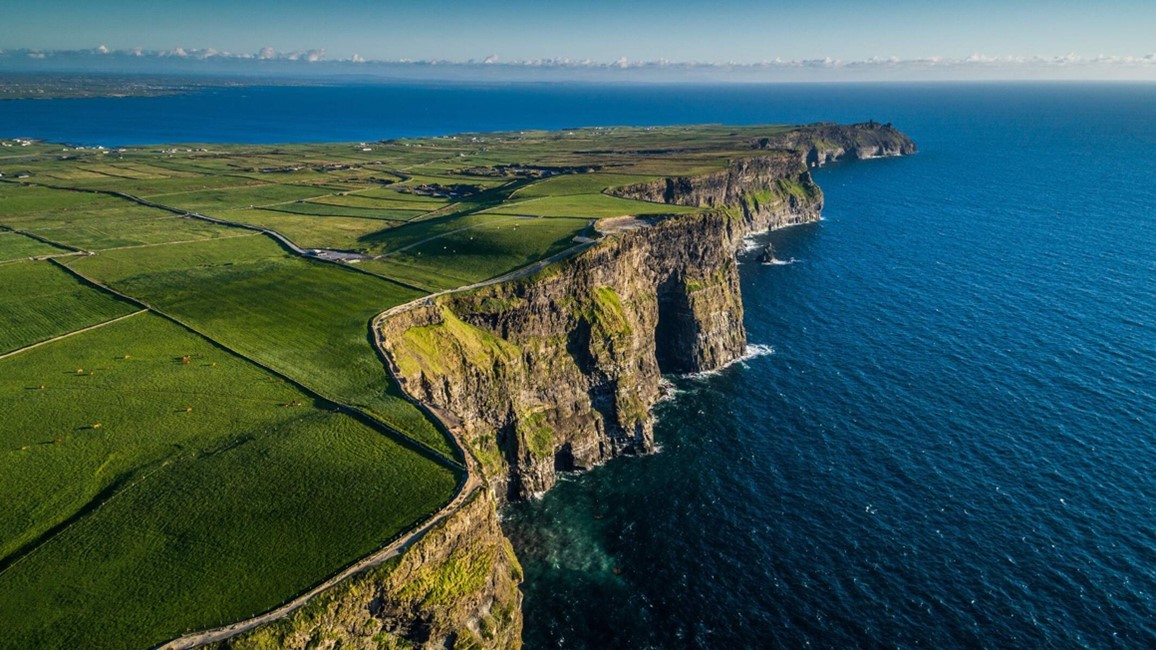 A story curated with passion and love by 

    and
WHAT TO SEE 
Old Town Dublin 
Dublin's old town center is a must-visit for history buffs. It is home to some of Ireland's most iconic historic sites, including Dublin Castle, Christ Church Cathedral, and St. Patrick's Cathedral. The narrow, winding streets are lined with traditional pubs, shops, and restaurants, offering visitors a glimpse into the city's past and present. 
Start your walk from the famous Temple Bar district and then move on to Trinity College where the ancient Book of Kells is located and finish your tour by exploring Dublin's fascinating Vikings past by seamlessly moving to the oldest part of the city – the Medieval Quarter. This is where the original Dubh Linn settlement was located and it became a centre of Viking power.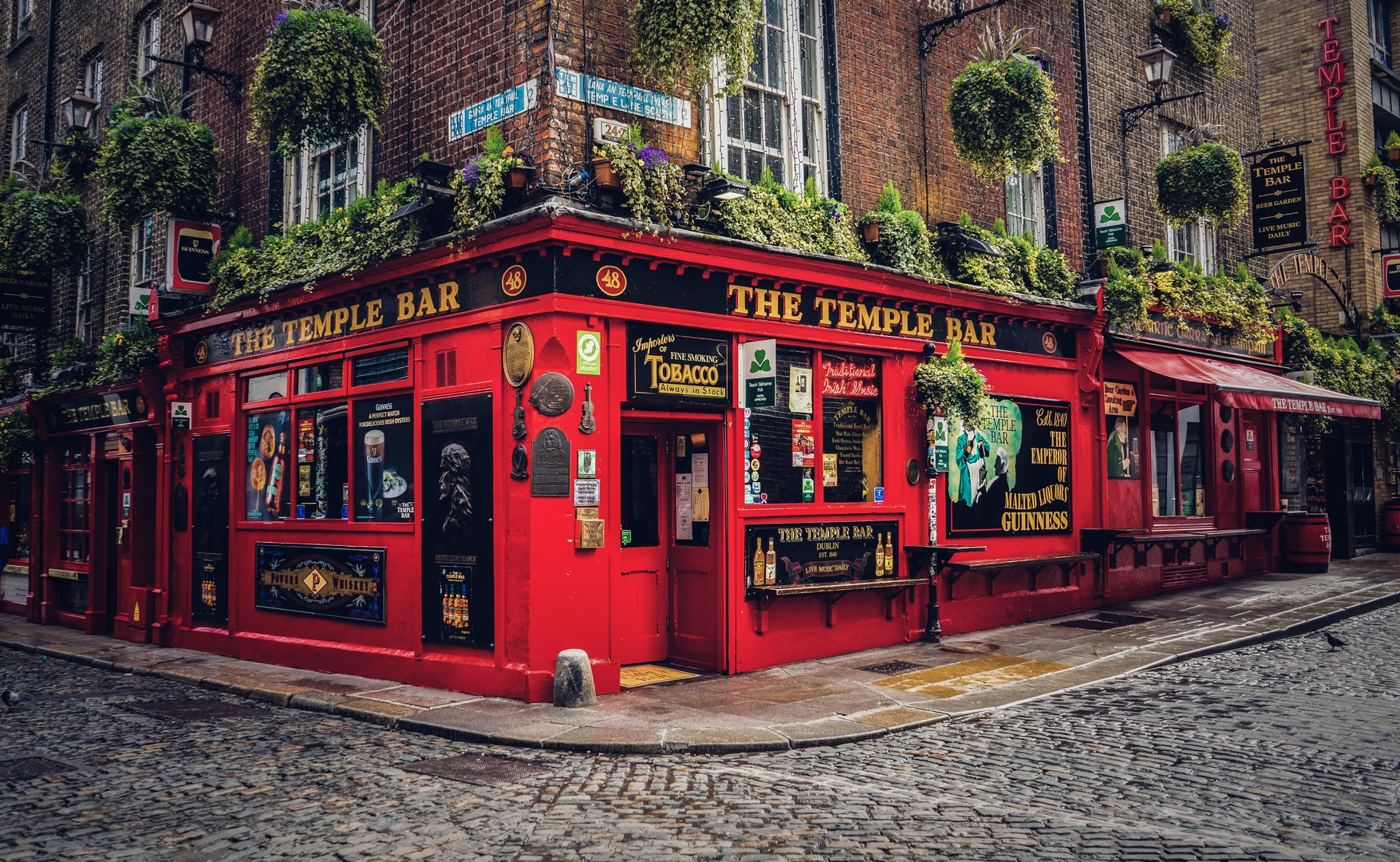 Wicklow Mountains
Just one hour away from Dublin this beautiful national park makes you feel lost in nature thanks to the beauty of its mountains, forests, and lakes. Including the famous Guinness lake, which looks like a pint of Guinness from above. Wicklow was a filming location of many well-known movies, for example, Braveheart, The Count of Monte Cristo, Haywire, Frank and King Arthur, and Vikings – just to name a few.
Galway  
Galway – another medieval must-see city in Ireland, located on the west coast of the country. Reaching Galway by train is highly recommended as it's more comfortable and can help the guests to lower the carbon footprint of the trip.  
One or more carriages can be hired exclusively for your guests and catering can be organized.  
 The best way to explore Galway's higgledy-piggledy streets is on foot combined with tasting local delicatessen and listening to stories from locals born and bred on the west coast.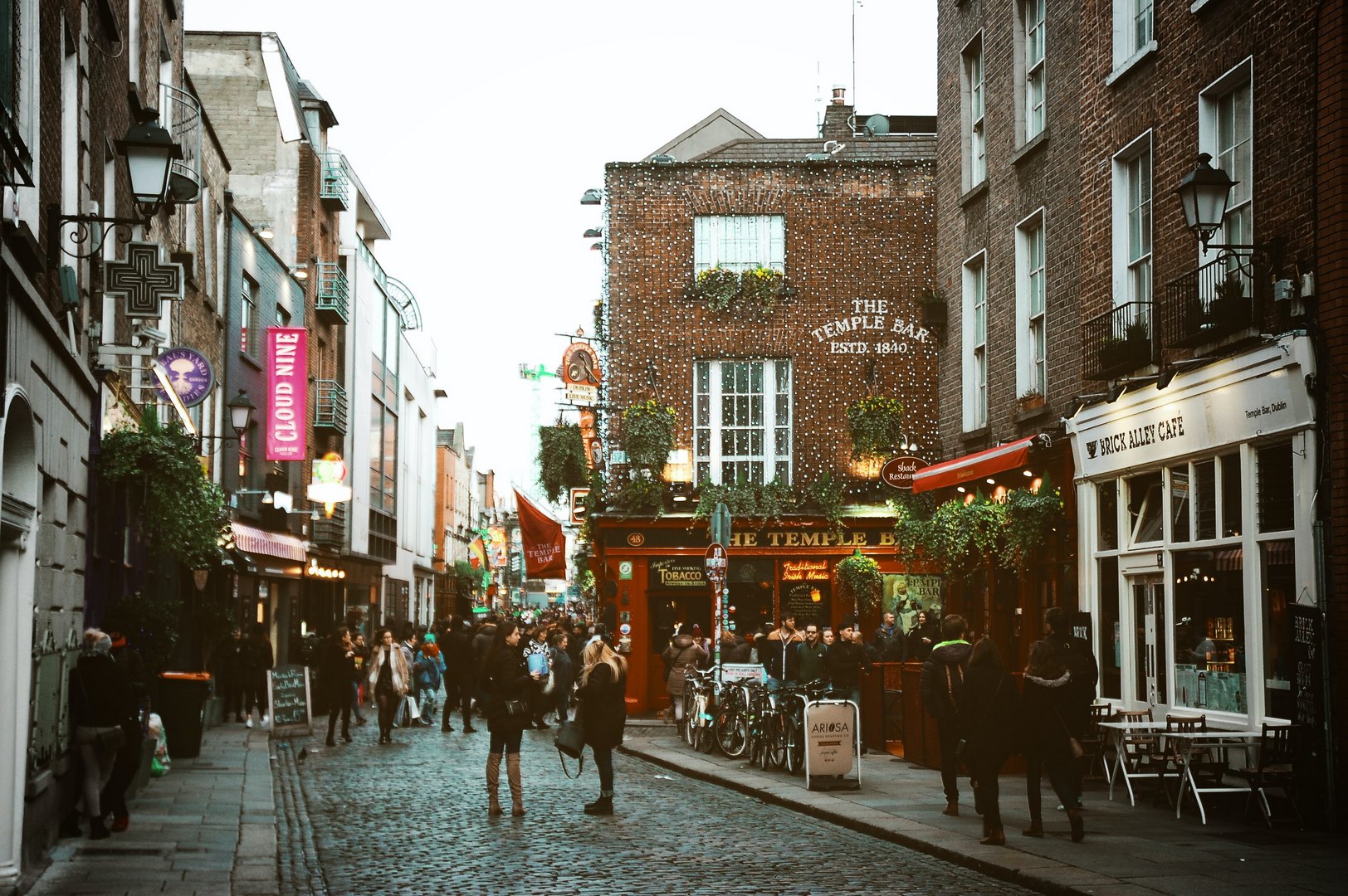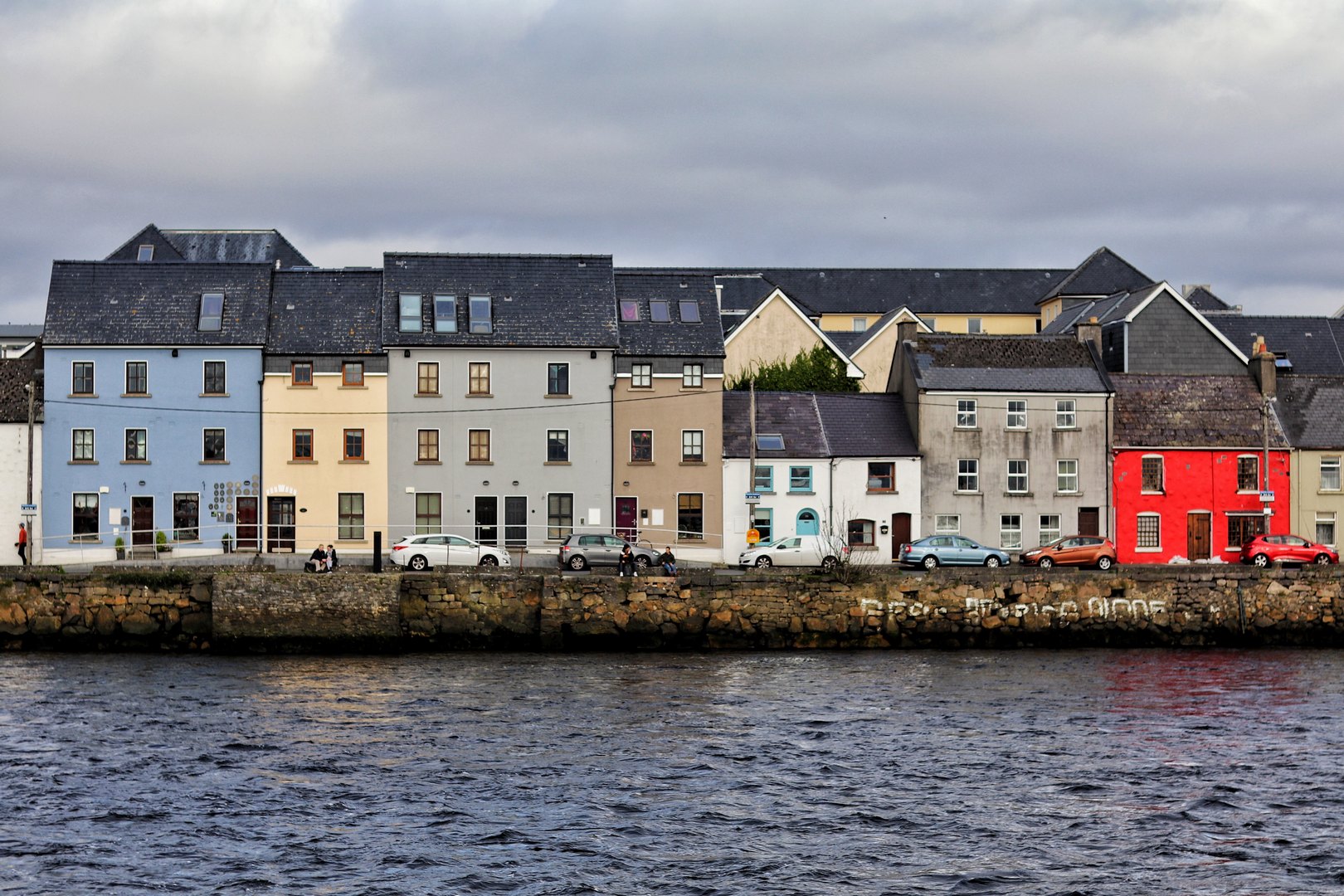 'On the Edge of the World'  – A bheil Gàidhlig agad*?
Adventure in the most remote part of Ireland – 'On the Edge of the World' – Aran Islands, where one feels again part of nature and where the old Gaelic language (*do you speak Gaelic?) is still spoken and the Celtic culture is untouched by globalization.
Walking, cycling on horse carriages – the best way to see the island. Visit a traditional goat cheese farm, a seaweed farm, and Aran sweaters weaving center and of course, eat great food, talk to local people, and soak up this escape from the fast stressful daily life.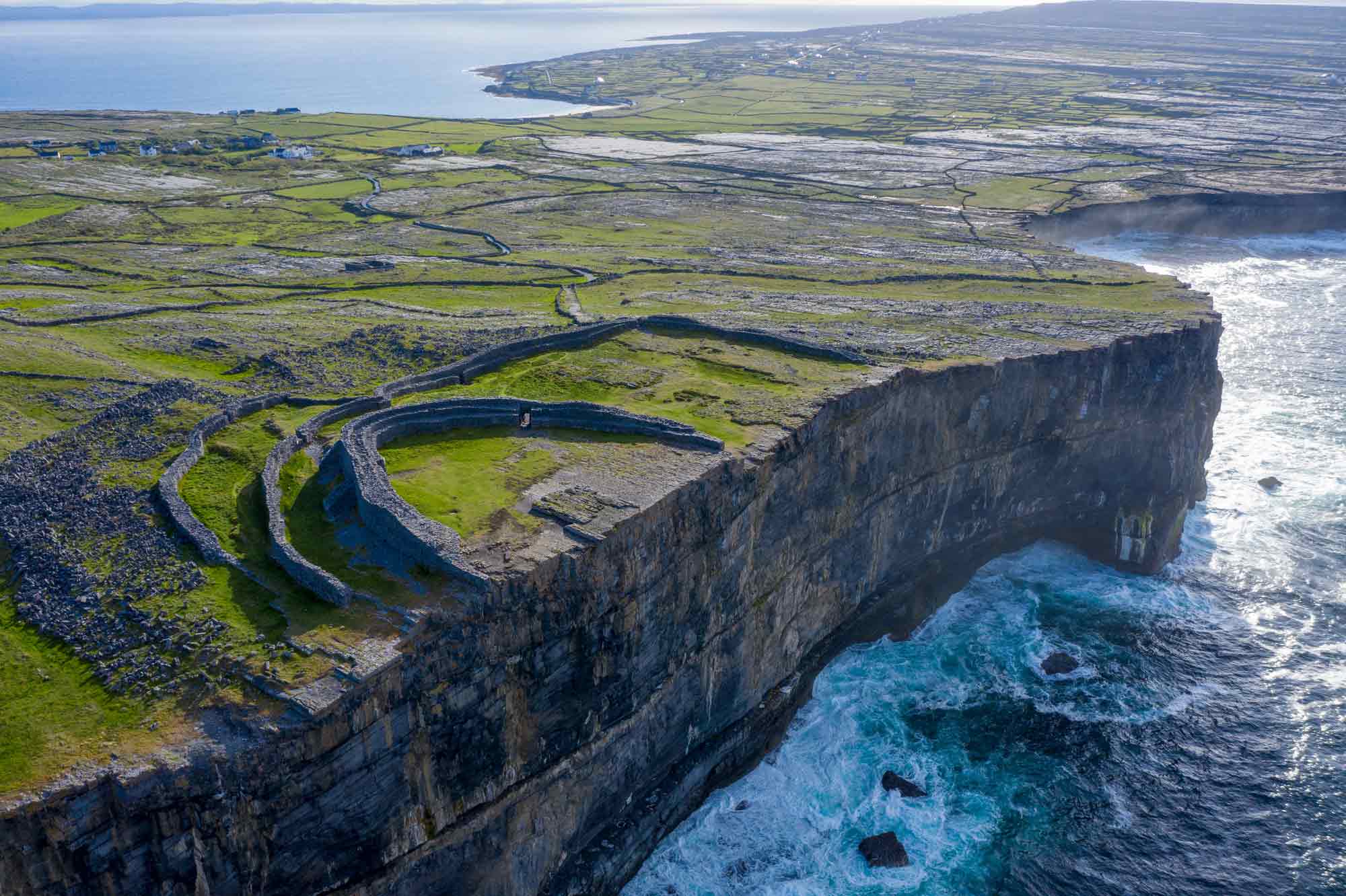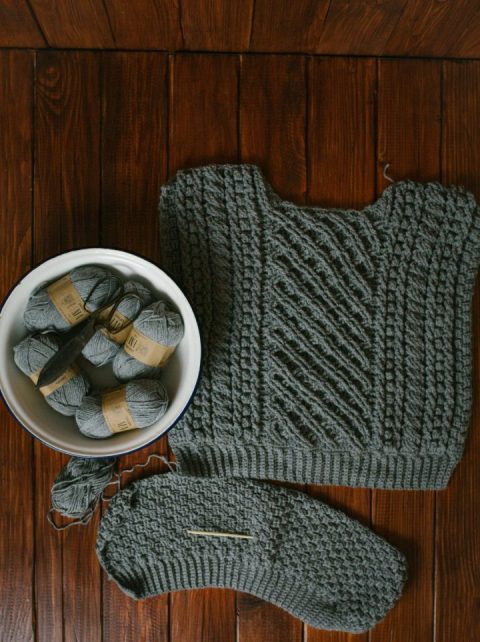 Cliffs of Moher and Doolin 
Burren National Park – is the area where Celtic druids used to live in caves, so it's steeped in mystery and ancient traditions. This is why  Tolkien got inspired here, to write the Lord of the Rings.
Another stunning landscape, included in the Nature Wonder of the World list – Cliffs of Moher, offers a diversity that is second to none. There is the natural beauty of the 330 million years old limestone pavements a vast array of flora, including Arctic and Alpine flowers.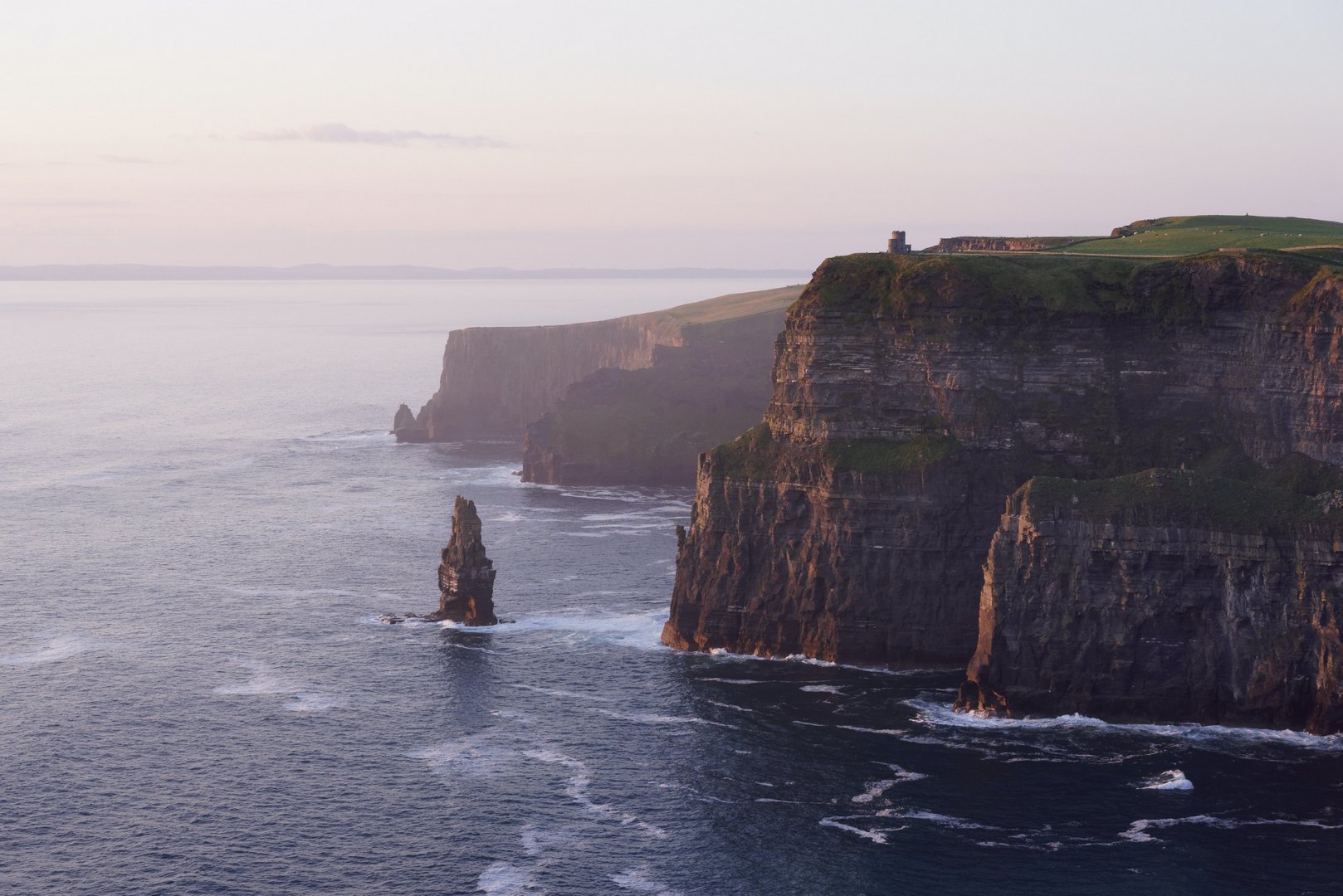 Near there,  Doolin is a great place to visit because it has beautiful coastal and sunset views and has a long-standing reputation as the home of Ireland's traditional music and folk scene, with year-round trad sessions in its local pubs.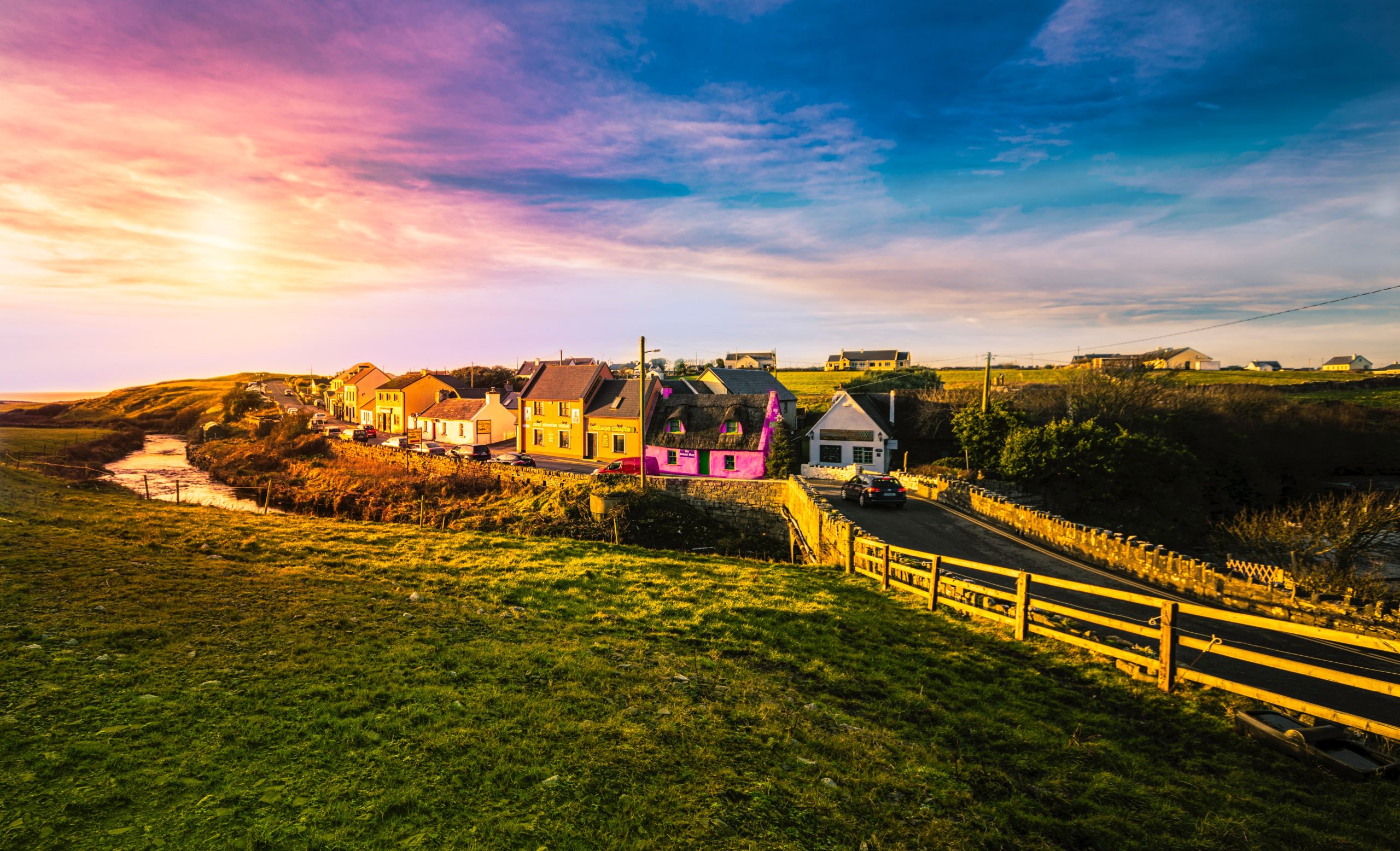 WHERE TO STAY 
THE MARKER ANANTARA (Dublin) 
The Marker 5* hotel, is an ultra-modern property located in the Docklands area of central Dublin – also referred to as 'The Silicon Valley of Europe', as all the biggest tech companies in the world are based here. It's a great contrast to the medieval feel of old Dublin – to highlight the diversity of this unique city.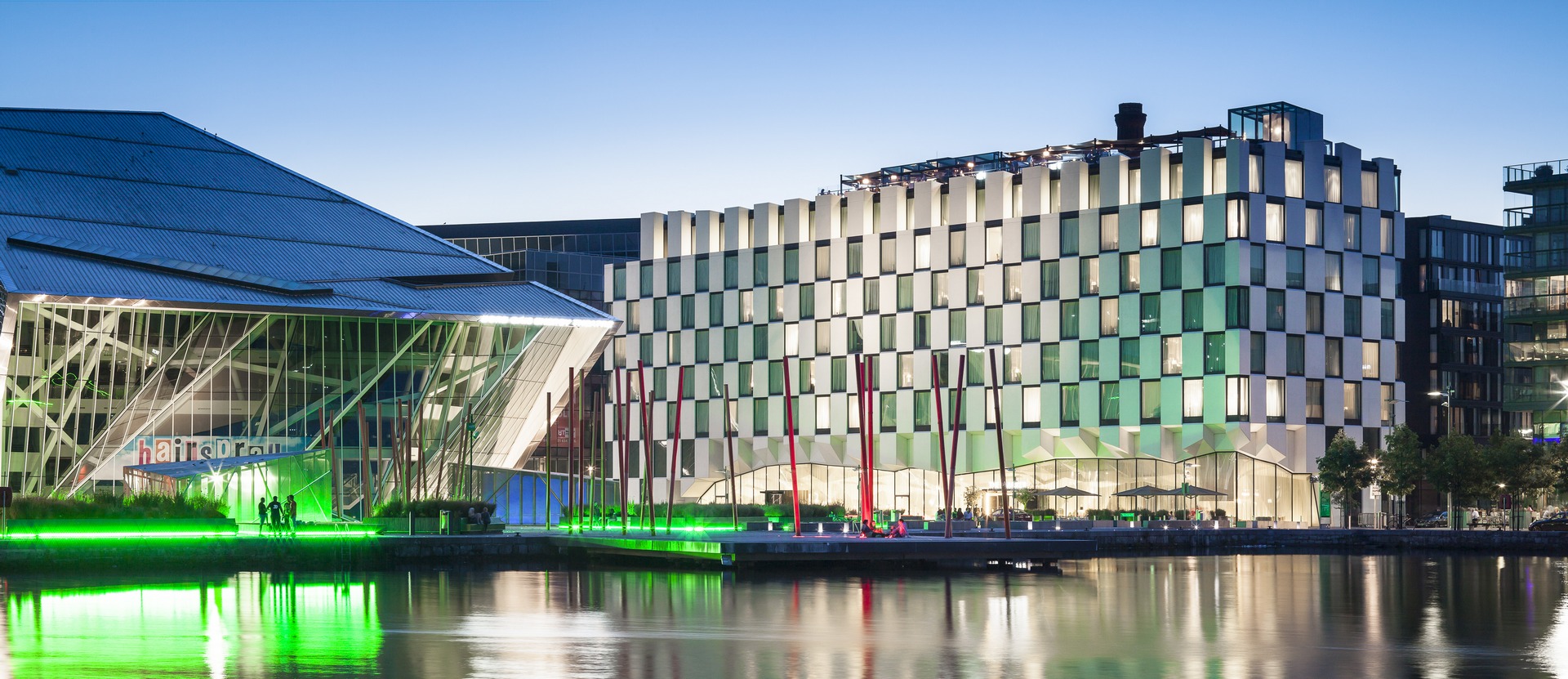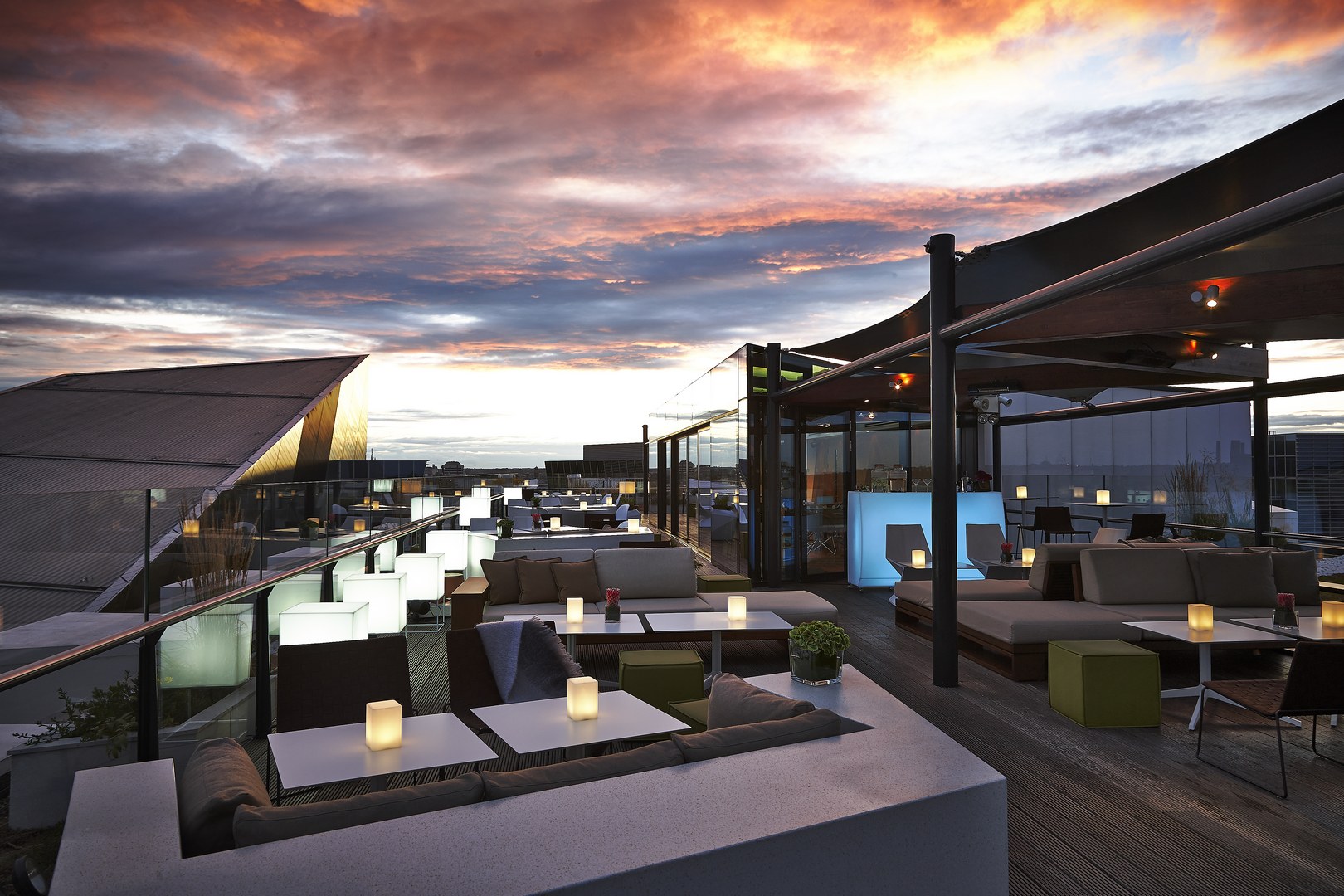 THE ASHFORD CASTLE (Galway) 
Ashford Castle 5* luxury hotel, is the former home of the Guinness Family. This magnificent and unique castle is the only hotel in Ireland in the category of Forbes Five Star. It is also a great sustainable property having received many Green Awards and working closely with the local community.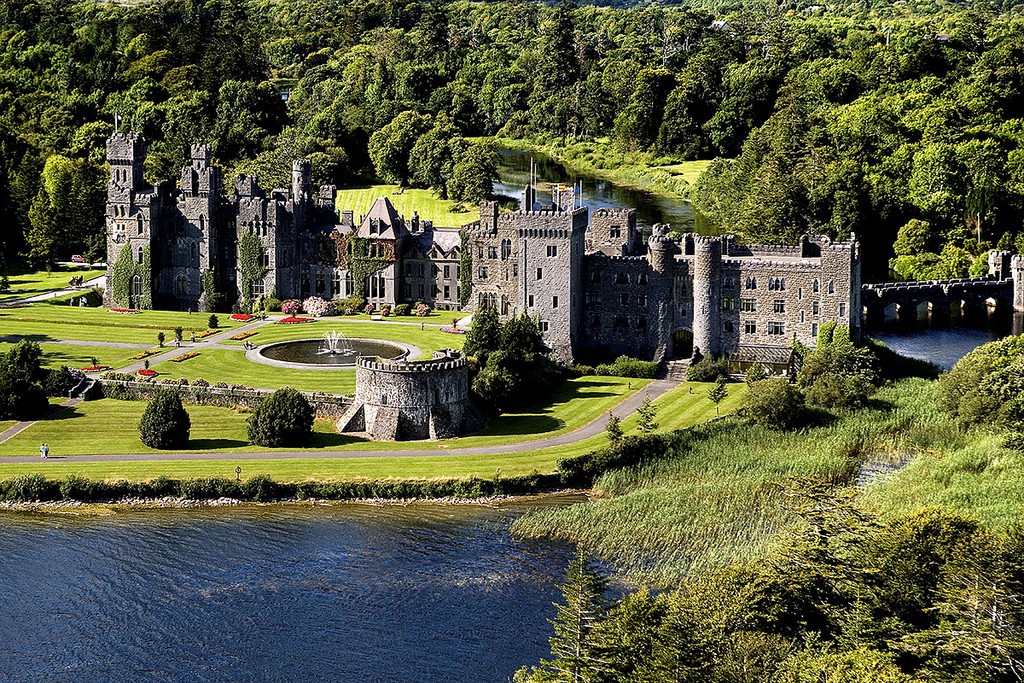 WHERE TO EAT 
CHAPTER ONE 
Chef Mickael Vilkjanen has been the talent behind the stoves of one of Dublin's best restaurants since 2021, injecting new culinary creativity, which has been rewarded with 2 Michelin stars. Vilkjanen, a long-time resident of Ireland combines his Nordic sensibilities (he was born in Sweden and grew up in Finland) with sublime haute skills and decadent ingredients like foie gras, hand-dived scallops and inventive renderings of Irish produce like a Mossfield Gouda steamed soufflé with macadamia, truffle, and Vin Jaune. The three-course lunch is a more affordable way to experience one of Ireland's most exciting dining rooms and be sure to space for the dedicated Irish coffee trolley.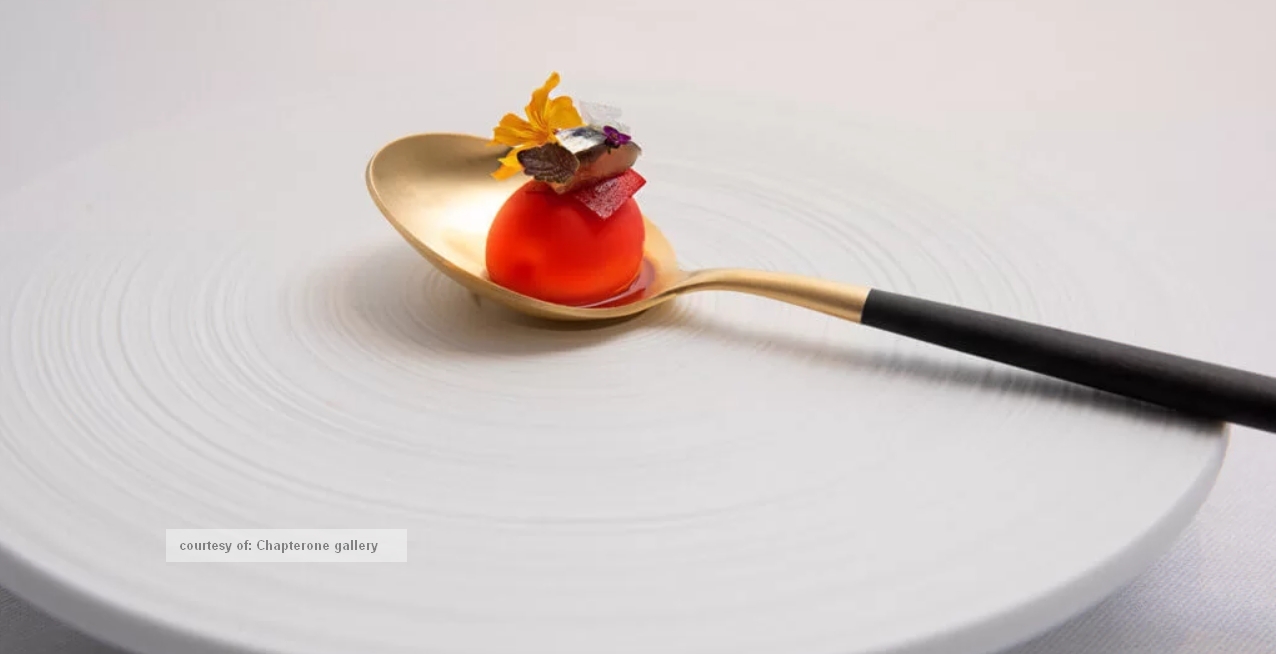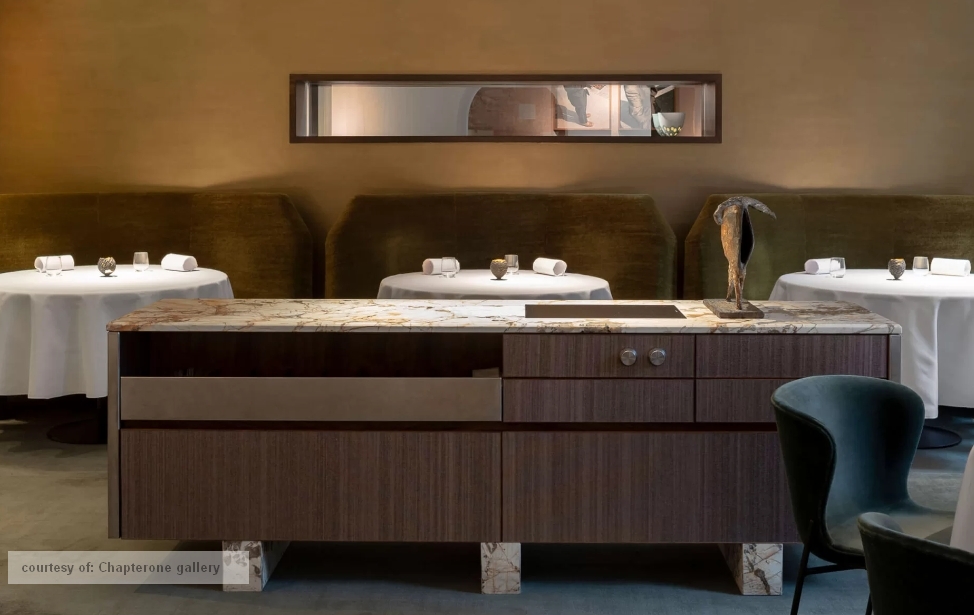 CAVISTONS 
This local institution, which also incorporates a fishmongers and food store next door, is something of a fixture of the seaside suburb of Glasthule on the south side of the city and has also just had a bougie new revamp. Irish seafood plays a starring role on the menu – there are oysters, house seafood chowder, pan-tossed crab claws from the coastal waters of County Clare, poached fish, and surf and turf in the form of sirloin, crevettes, and bearnaise sauce. Try and snag a table on the first floor, where you are also treated to panoramic views out to sea across Dublin Bay.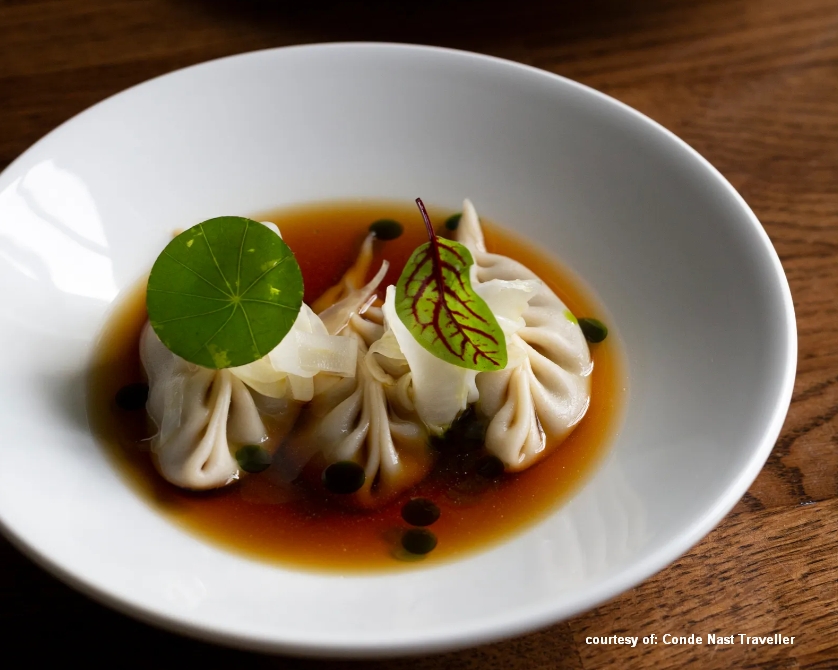 PRIVATE ORGANIC FARM 
A private organic cozy and friendly farm in the middle of Wicklow Mountains, owned by a charming Irish chef, who appears on many international cookery shows. She is a master of Irish hospitality and if the guests want, they can try baking real Irish scones or bread – all out of local or homegrown ingredients – truly therapeutic activity.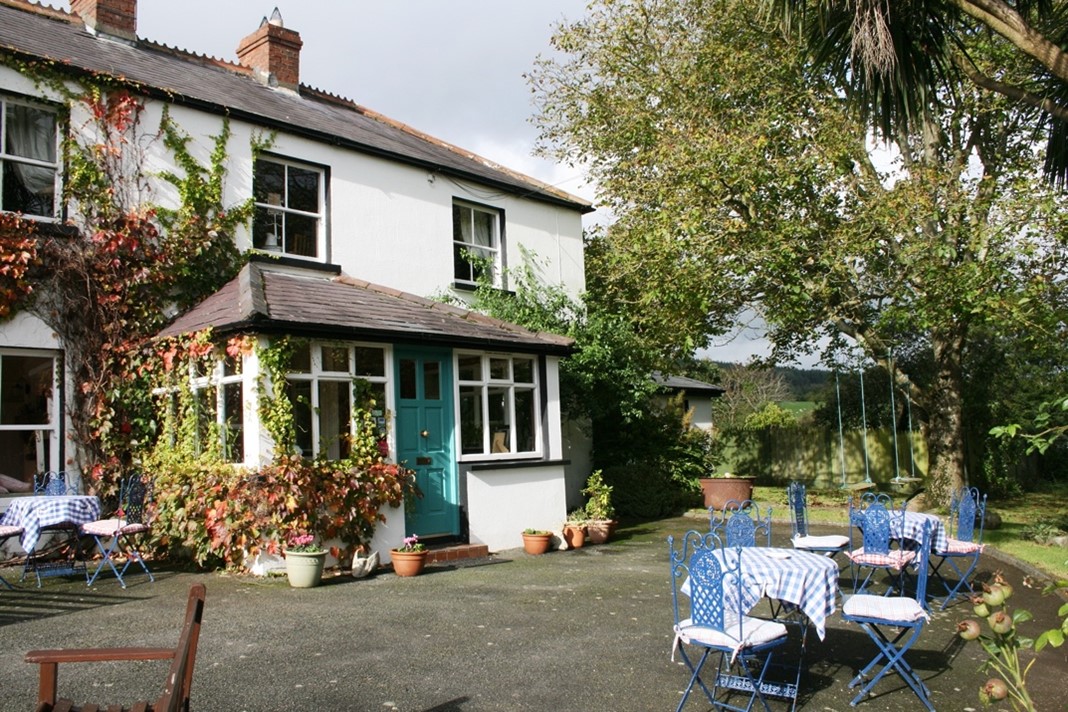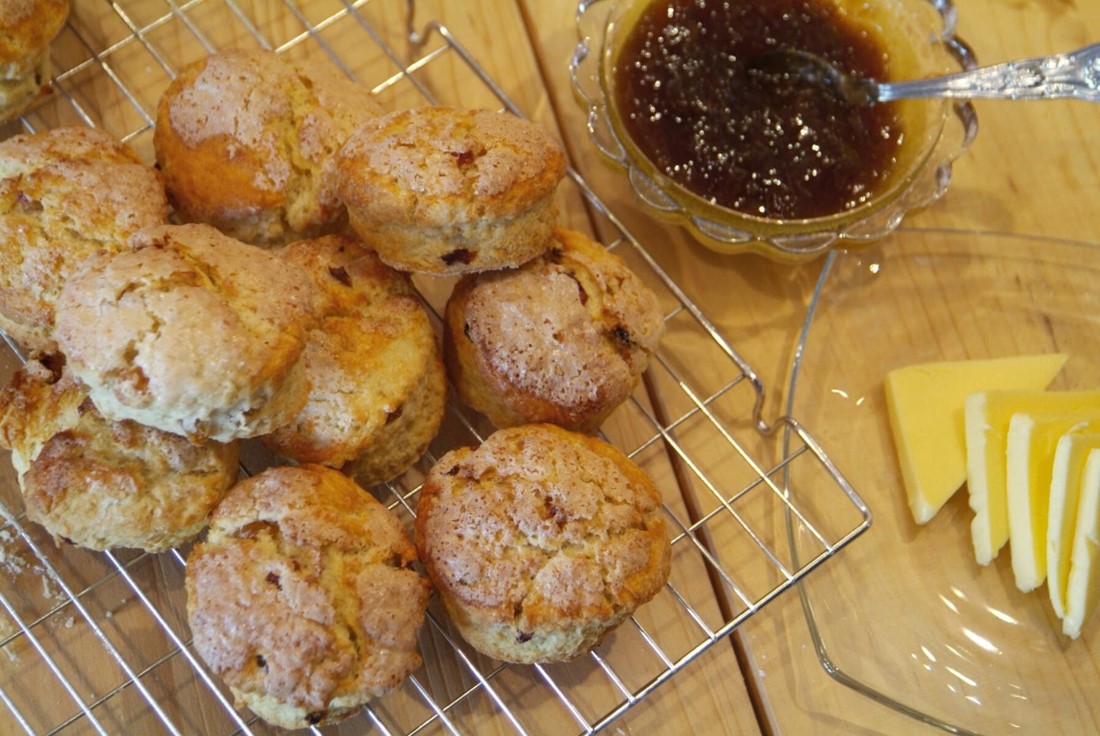 WHAT TO EXPERIENCE 
Dancing Irish Folk Songs
Traditional Irish dance is an important part of Irish culture and history, with roots dating back centuries. It is often performed to the sound of classic Irish songs. From famous Riverdance show to folk music sessions in pubs where everyone gets on their feet and starts dancing , there is no other place on the planet to get you up and immediately start dancing.
So pick up a nice authentic Irish pub, sip a pint of Guinness (or two)  and be ready to sing and dance to soulful Irish songs like 'Molly Molone' while letting yourself blend, into the energetic vibe of the participating local crowd.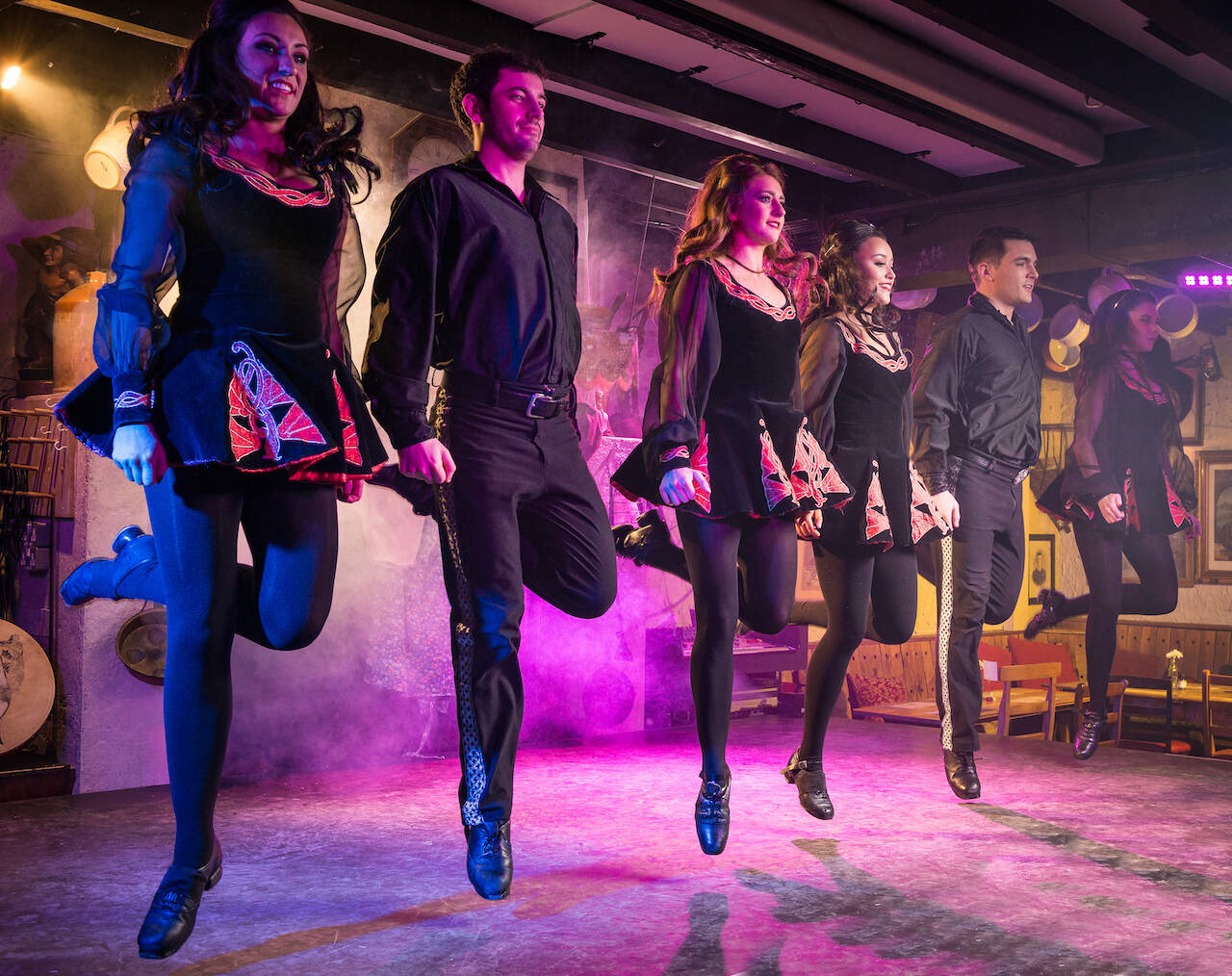 Whiskey Tasting 
Great place for the first evening in Dublin – Roe & Co whiskey distillery occupies a unique building – a former power station. George Roe was one of the pioneers of Irish whiskey and a private tour here with a workshop in whiskey blending – will be an immersive trip into the history of whiskey and Dublin alike.  
This is also a great place for dinner – with the menu paired with various whiskeys, and creative tapas styles in a cool setting.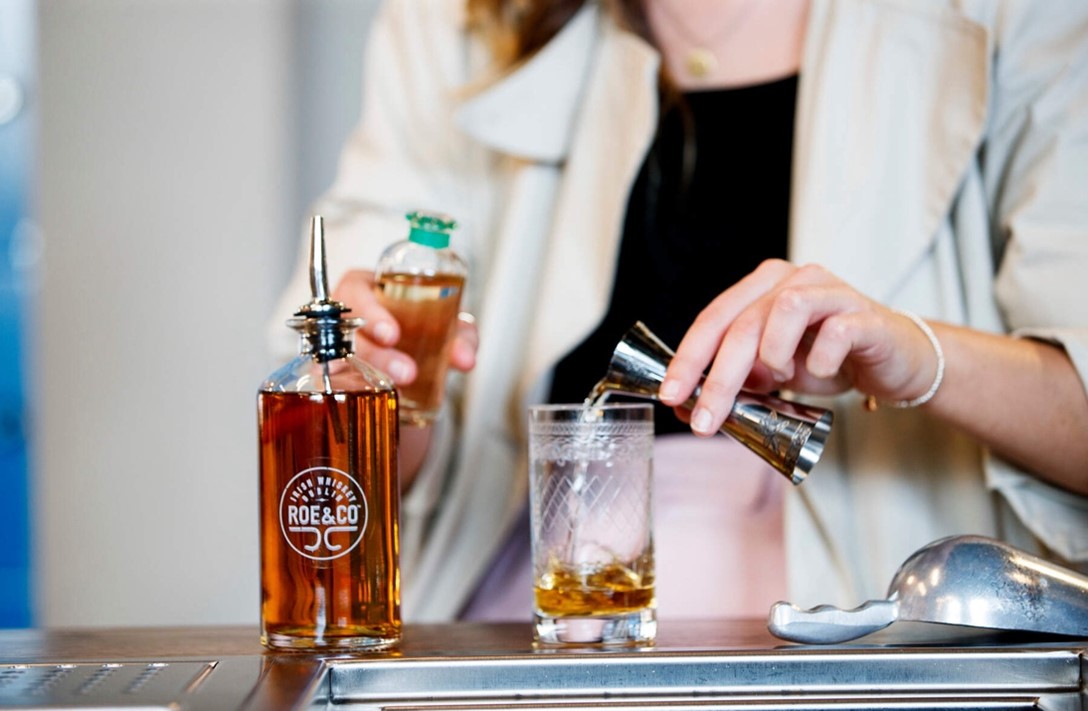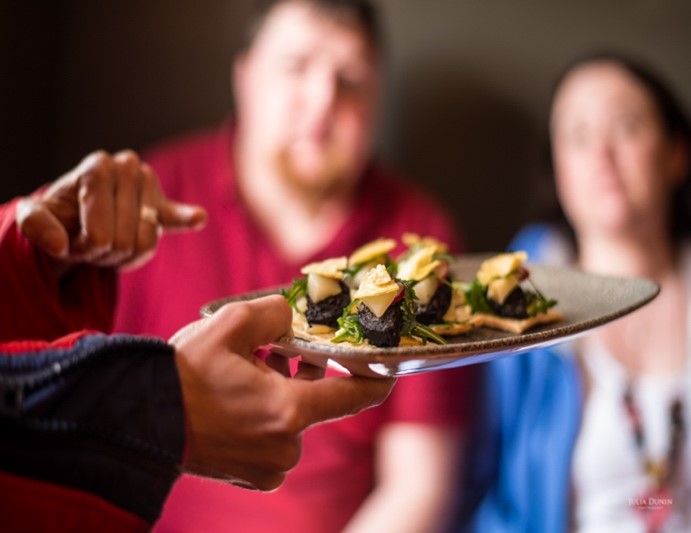 Pub Crawling 
The pub – is a quintessential part of Irish culture. Here the Irish come when they are happy and sad, it's the heart of the local community. Hence we recommend starting to get to know Dublin by visiting a few cherry-picked pubs – away from touristy routes, the authentic historic places, which are mentioned in James Joyce's books.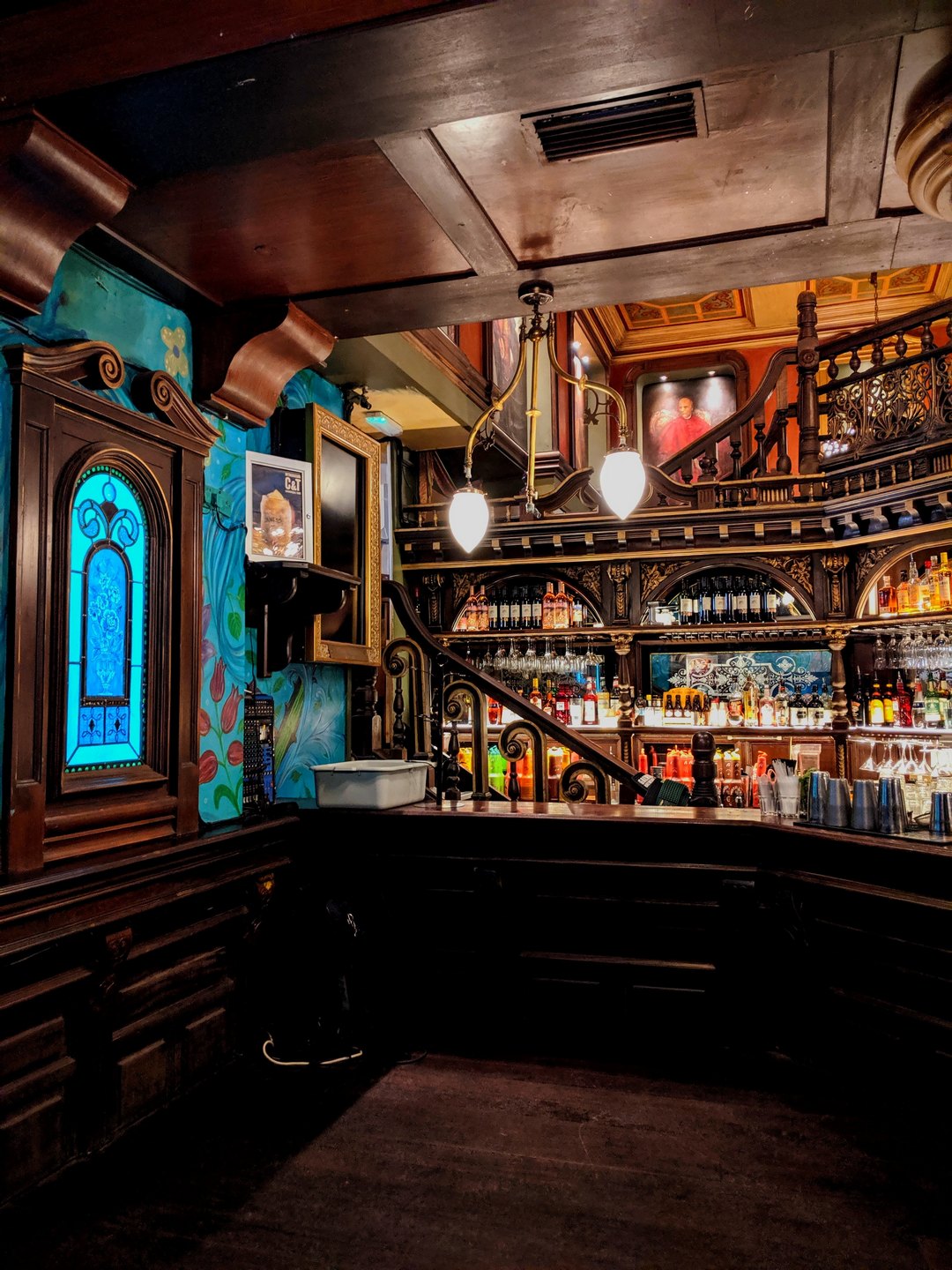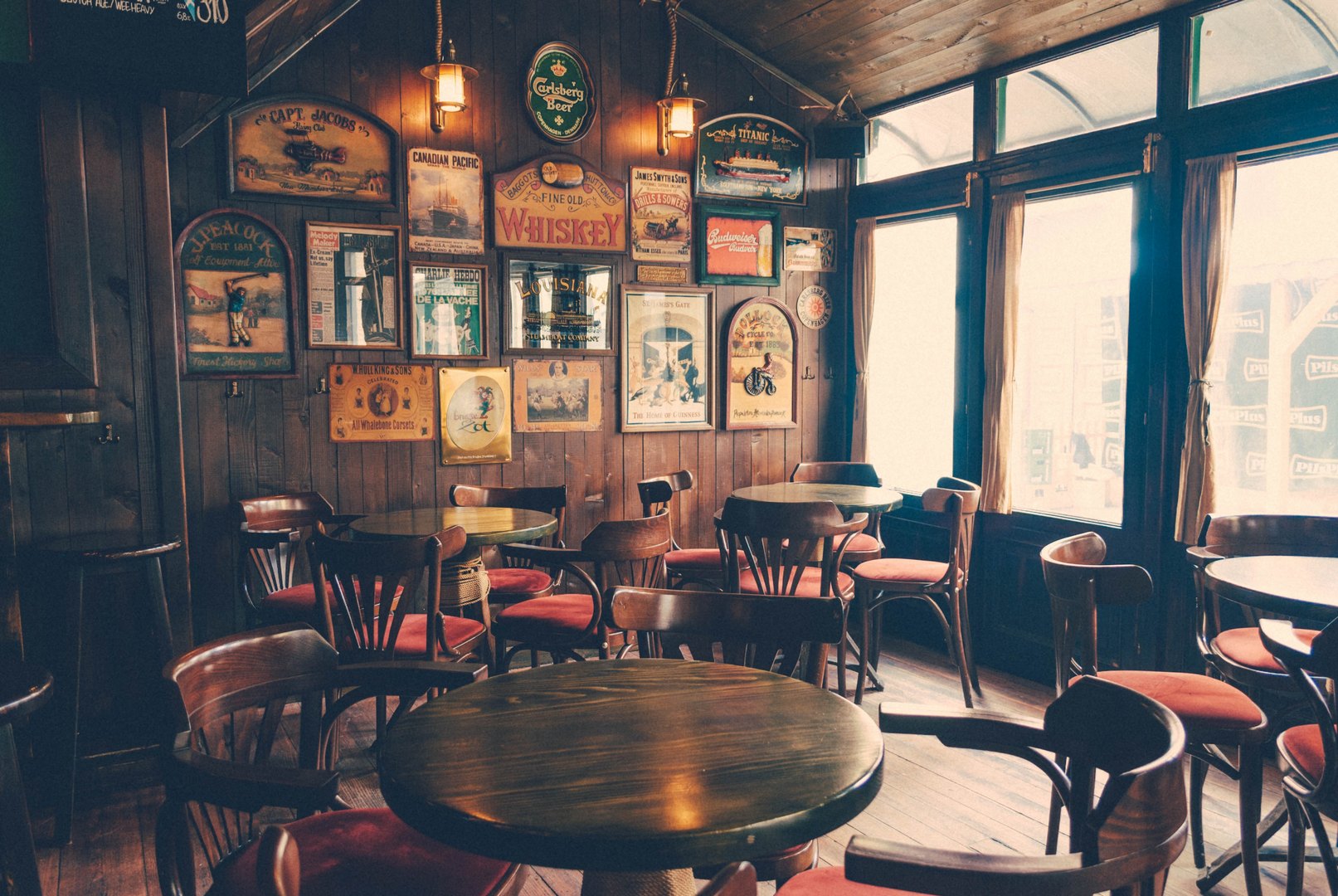 The Guinness Experience 
This is a wonderful interactive center dedicated to the main drink in Ireland – Guinness. It's creative, and modern, yet steeped in history, and will impress even non-beer drinkers, for example with excellent food. Did you know that oysters are best served with Guinness? A modern twist on Irish dancing – Guinness style – and Celtic drumming – will be excellent additions to the evening.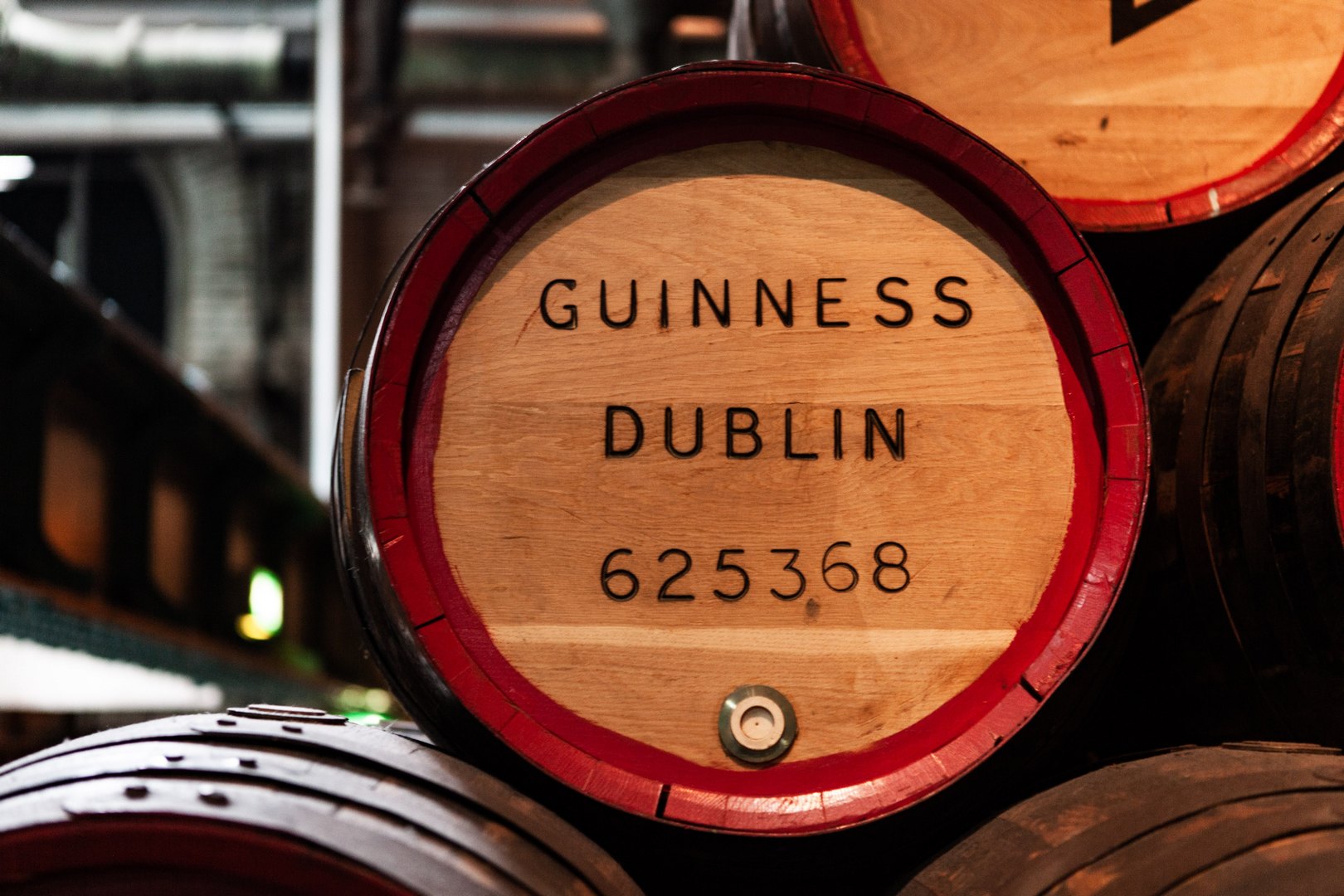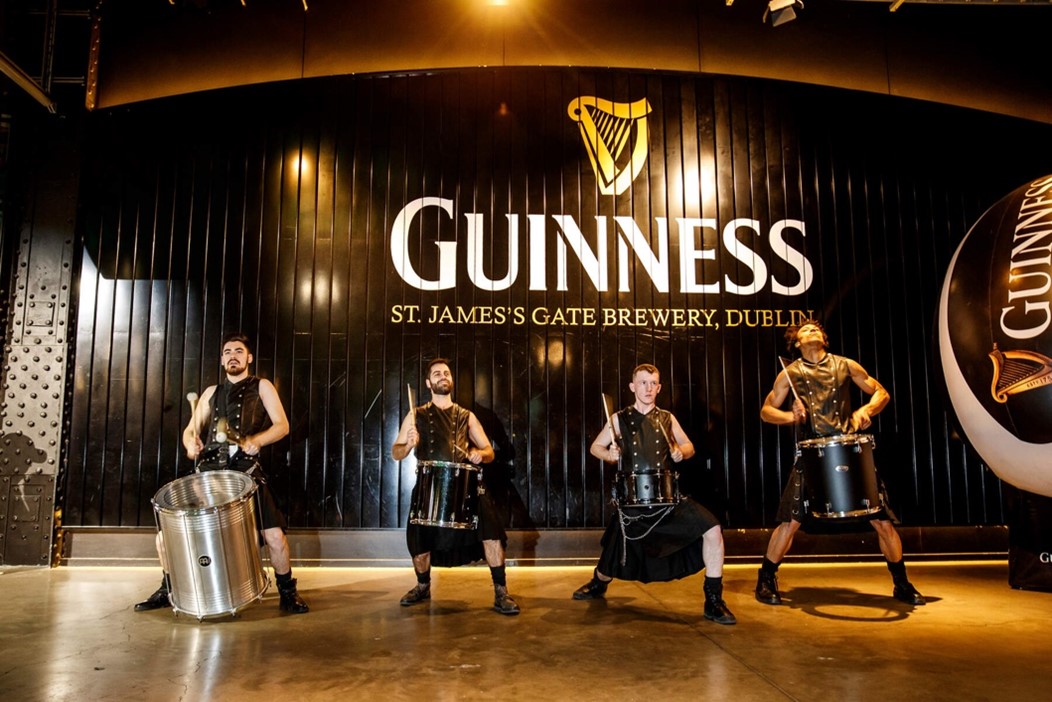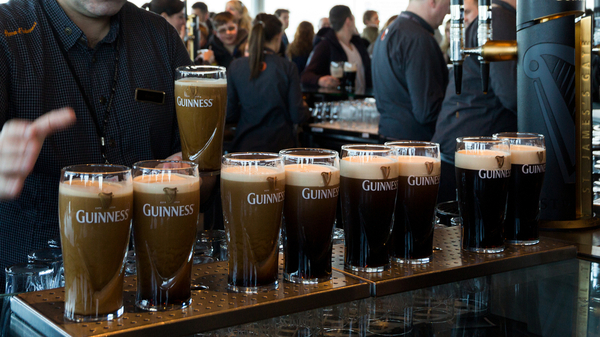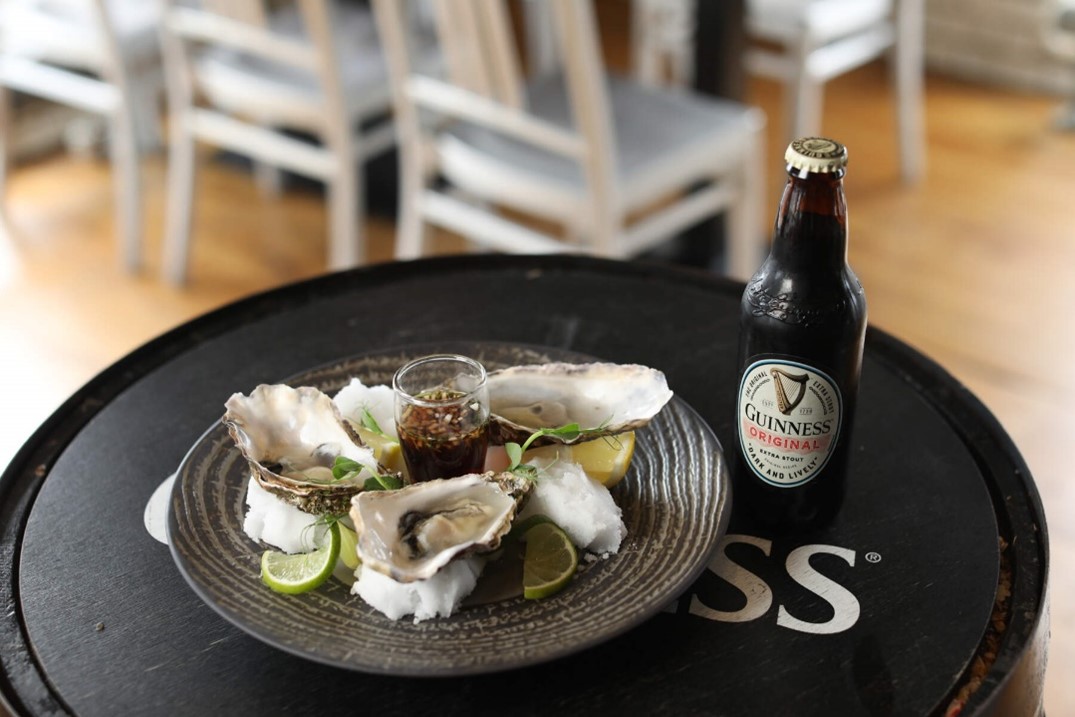 Mountain Biking and Trekking 
The best way to connect with nature is to experience it on the move – how about mountain biking and  trekking, or even a run with a group of friends or colleagues – breathing the freshest air, enjoying the magnificent scenery, and letting go of the everyday routine. 
There is a beautiful eco-trail in Wicklow.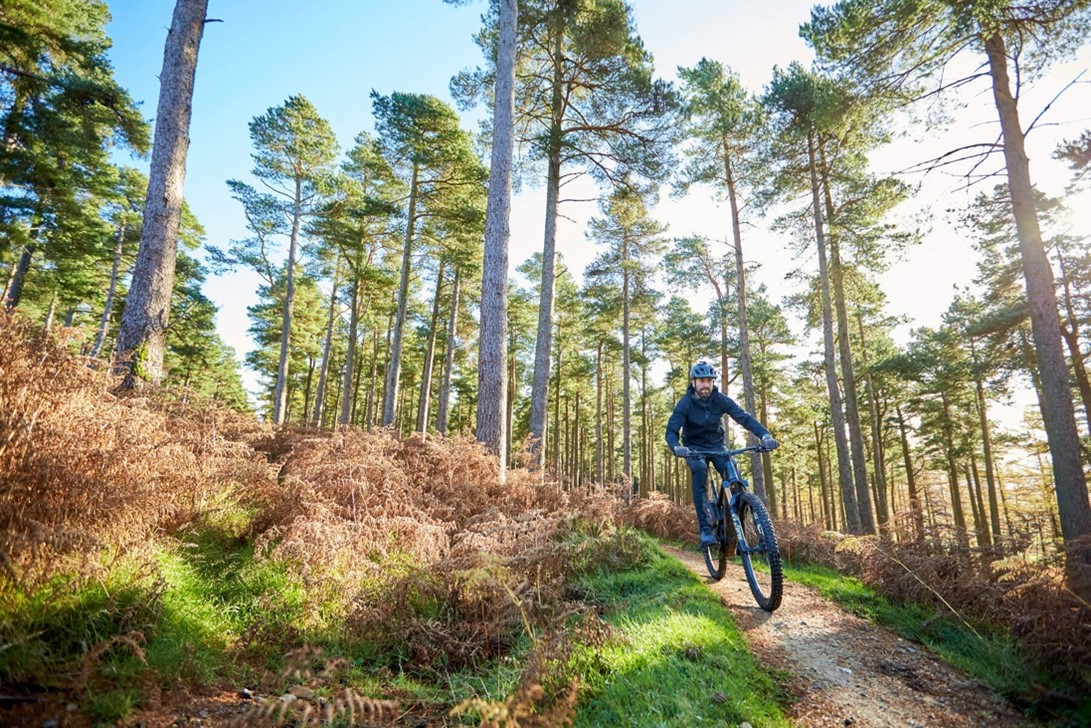 YOUR RELIABLE LOCAL PARTNER IN IRELAND 
Bespoke and creative adventure with a focus on sustainability and immersive connection to the local culture and nature.  Values – creative, connected, caring. 
GoodCause Travel & Events always design programs with a positive impact in all three areas of sustainability:
-good for the planet
-good for the people
-good for the prosperity