Who we are
Acquaforte Travel Designer is DMC based in Venice, specialized in tailor made travel in Italy.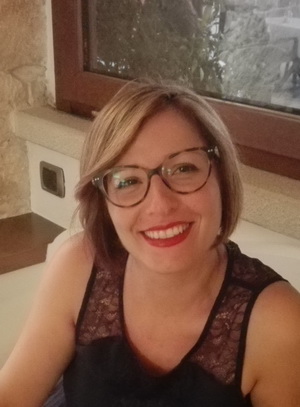 Incentive Travel, Seminaries, VIP and Luxury Travel, and Weddings are our main tasks.
I founded my company in 2008, we were just 2 people and nowadays we are a team of 9 women, including our Canadian sales manager, based in Montreal.
Our team is able to offer you a complete consultation for every travel's project and, thanks to the knowledge acquired in these years, we can create tailor-made offers enriched by a special personalized final touch.
We give the greatest importance to make every journey unique and compliant to the request revealing hidden locations tourists ignore. Thanks to our good contacts and knowledge, we propose you non-classical visits, with access to private Palaces, hidden gardens, etc. normally closed to public, making your clients journey a unique experience!
Our tour escorts and guides are always well informed and possess specific skills. Every detail is examined and verified before its confirmation and realization.
We also have a niche department dedicated to agricultural travel: we develop study tours in Italy for experts and for students in the field of agriculture and breeding.
As we are a small tour operator we can guarantee to our clients the greatest care for details: we follow them since the very beginning, preparing together the travel project, until after the end of the journey, also being available 24/7, with our emergencies contact number, during the journey itself.
Our Mission:
Travel market is continuously changing and adapting to people's needs, AND SO ARE WE.
Work smart
Act with urgency
Experience
Fresh minds
Team strength are the main elements which allow us to satisfy our clients.
What we do
Our field of activity:
Basic services reservations : hotels, restaurants, transport (car, bus, boat..), tour escorts, guides, s, museum's entrances, theater, Opera, festivals, etc.
themed programs with special focus as for example private gardens, architecture, modern art, private art galleries, etc.
exclusive visits: visit to closed doors museums, visit to private palaces and gardens, extraordinary openings to art and artisans' studios, etc.
food tours
Team building activities
Gala dinner in exclusive locations
organization of seminaries and incentive program
professional interpreters and lecturer
organization of marriages in the main Italian cities
Study tours for agricultural experts and for students
How to Contact us
Name: Alice Contiero
Email: info@acquaforte.eu - alice@acquaforte.eu
Telephone: +39 333 6186698, +39 041464700
Website: https://www.acquaforte.eu/