Who we are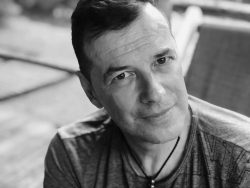 Looking to organize travel to Jordan for leisure or business purposes? Look no further than our agency. With years of experience in the travel industry, we specialize in creating personalized travel itineraries that cater to your unique needs and preferences.
From arranging transportation and accommodations to recommending the best local attractions, our team of experts will take care of everything so that you can focus on enjoying your trip. We pride ourselves on our attention to detail and our commitment to providing top-notch customer service.
Whether you're looking to explore the stunning natural beauty of Jordan or conduct business meetings in a professional setting, our team has the knowledge and expertise to make your trip a success.
Contact us today to start planning your unforgettable adventure in Jordan. 
What we do
Your best partner for: 
– Meetings 
– Incentives 
– Conferences 
– Events 
– Business Travel 
– Team Engagement 
– Luxury FIT 
How to Contact us
Name: Savas Kazantzides
Email: ask@beyond-limits.events
Telephone: +5491134955996
Website: http://www.beyondlimits.events/