Who we are
Destination Event Services is a full service Destination Management Company (DMC) based in New York City. The company accounts with an experience of over 20 years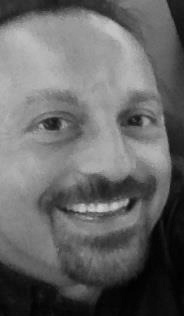 providing destination management and special event services to international, domestic, incentive and corporate meeting clients from all corners of the world.
DES was created with the goal of providing innovative and unparalleled services to the incentive and corporate markets.
People travel to connect with other cultures and communities; to explore a destination like a native. That's why we created Destination Event Services with a network of one-of-a-kind experiences in the destination you select.
Each DES experience reflects the city's distinct character and offers the same high standards of hospitality. We are committed to giving you an unforgettable experience. Whether you're seeking urban excitement, natural tranquility or somewhere in between, Destination Event Services will deliver the true local flavor you desire.
What we do
Destination Event Services will work hand in hand with your company on all elements of program development, including determining meeting goals and objectives, reviewing and selecting experience options, venues, entertainment and more. It is our mission to ensure that we are connected with your company, the client, and the staff 24/7 throughout the program to make sure your event is a complete success.
• Exciting and original experiences
• Sports, "Meet the athlete" and team building experiences
• Fashion experiences like no other
• Culinary and "Meet the Chef" experiences
• Fine dining and shows (opera, ballet or Broadway)
• Transportation and specialty vehicles
• Logistical and event staffing support
• Entertainment, creative and décor services
• Community and social responsibility services
• Off-Site events
Destination Event Services (DES) provides unparalleled service to its clients, taking into consideration the unique requirements of each client in every destination. Unlike other operators, DES prides itself on offering clients a definitive Destination experience by providing creative concepts for the ultimate city Experience.
How to Contact us
Name: Javier Sanabria
Email: javier@destinationeventservices.com
Telephone: +1-917-609 4113