Who we are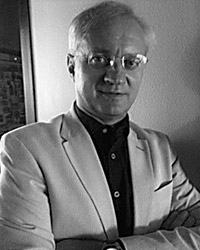 When we think about Cuba, we always feel nostalgic about the island, the people, the beaches, the culture, the landscape, the history and everything around the traditions of a special destination, very appealing for the rest of the world.
Enjoy Cuba is a DMC specialized in Cuba that it has been in business for 16 years. We handle a wide variety of travel business lines: Individual leisure, corporate, MICE, VIP's, groups and vacation rentals, with all the incoming attributes to make the stay of any client impeccable and unique.
Enjoy Cuba brings together the combination of an island that offers fabulous resources with the professionalism and kindness of our people. The result is a phenomenal product and a committed service that can suit to different types of travelers.
The Caribbean as destination is very diverse. And Cuba encompasses a collection of hidden treasures that are still unknown and can bring unforgettable experiences with the hand of the Enjoy Cuba team. Our DNA is Cuban and our experience is global. A perfect combination to make each trip to the island a true success.
What we do
With a very entrepreneurial mind, we happen to be very creative at the time of putting together attractive itineraries for MICE groups or family leisure travelers.
Our worldwide clientele gives us the experience and motivation to tailor each package based on the needs of each market.
Our headquarters office in Cuba takes care of:
Contracting with very competitive rates
Product packaging that puts together unique itineraries
Operations, responsible for great and quality service, 24/7
Vacation Rentals very typical in Cuba and with a large and diverse inventory
Car rentals, with or without driver and include the classic American cars
Our sales and marketing offices in Mexico DF, Bogotá, Miami, Fortaleza, Barcelona and St. Petersburg serve as great commercial and reservations support specific for each geographical market. Additionally, we have created technological systems that allow us to connect via XTML, B2B or uploading in extranet with our clients. Also to make our client's life easier, all our contracts and payments go through our Barcelona office to avoid going through Cuba and currency can be selected in Euros or US dollars.
How to Contact us
Name: Jordi Castelló
Email: Jordi Castelló
Telephone: +34 93 5830936
Website: https://www.enjoycuba.es/