Who we are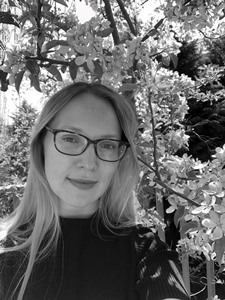 GoodCause Travel & Events specialises in designing and operating bespoke, immersive and meaningful travel & events across the UK and Ireland.
We believe in the transformative power of experiences and we design travel and events, which help our customers to escape their everyday lives and to genuinely connect to the local nature, culture and communities, as well as to their inner world and their fellow travellers 'tribe'.
We believe in being different and making a difference. Sustainability is a core pillar of our business, alongside with creativity and connection. We make sure to look after the environment and local communities of our destinations, as well as our customers and our team, and incorporate giving back elements throughout our travel and events experiences.
What we do
GoodCause Travel & Events offers a full range of Destination Management Services across the UK and Ireland for MICE and FIT luxury customers.
We design and operate bespoke, immersive, and meaningful:
incentive travel programs
conferences and business meetings
corporate retreats and away days
award ceremonies and special celebrations
leisure tours and retreats
soft adventures
private festivals
We start with listening and empathizing with a customer's needs. Then we design and curate a bespoke travel or event experience, where we merge our values, the customer's needs, and our expertise in the destination, as well as industry trends. We ensure that all the experience touch-points are coherent and immerse our customers into the unified eventscape theme. We believe in close and transparent communication between all the event stakeholders, as well as consistent evaluation of our service – to maximize the positive impact of experiences we design – for the customer, the participants, the suppliers, the experienced designer, and the destination.
How to Contact us
Name: Olga Walker
Email: olga@goodcausetravel.co.uk
Telephone: +44 79 10 57 21 27
Website: https://goodcausetravel.co.uk/