Who we are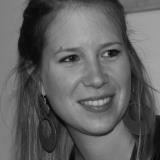 The idea of Inara Travel was born from several enthusiasts with long experience in tourism. Our philosophy is to share their passion for Chile and Argentina and thus discover the region in a different way.
Our source of inspiration comes from the diversity, the knowledge of the country which allow us to reach a very high level in the tailor-made trip.
What we do
Inara Travel, born from a team with great experience of this destination and passionate about « the southern part » of the American continent.
We are proposing a different experience; with 5 stars Hotels or a Bed and breakfast or guest rooms; with a local guide or self guided; tailor made or in a group; why not on board a ship. Every option is possible with the goal of discovering unique landscapes and live unequalled emotions.
We have expertise at :
Unforgettable Experiences and Exceptional Services
Unique Activities and Experiences
Local Expertise
Personalized Attention
Exceptional Customer Service
Expert Guides
Comfortable and Safe Transportation
Quality Accommodation
Sustainability and Responsible Tourism
How to Contact us
Name: Jennifer Stirn
Email: jstirn@inaratravel.com
Telephone: +569 66553303
Website: https://www.inaratravel.com/