Who we are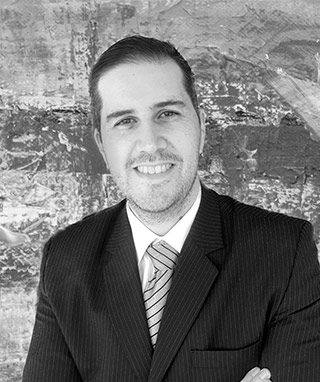 Travel Solutions Colombia DMC is one of the most awarded companies in Colombia, with 6 product shows of the Medellín Convention & Visitors Bureau and the SITE CRYSTAL AWARD for the best Incentive trip in Latin America and the Caribbean 2018-2019, delivered in Vancouver on January 26, 2020. 
We are specialized in the design and operation of unique experiences for corporate meetings and travellers with special interests in Colombia. 
The group of professionals that is part of the staff, mostly has certifications such as CIS and CMS, guaranteeing clients the suitability of our services 
How do we work: Communication: Our operation is based on communication, and we manage attending to clients' requests in the most agile way: 24 hours for  FIT quotes and 48 hours for vacation segment groups.
For the Meetings segment, every project has a Senior Project Manager certified in Incentives and Meetings (CIS, CMS) who will manage the projects from start to finish.
What we do
We achieve your specific objective in Colombia thanks to our detailed knowledge we have of places, locations, services, suppliers and infrastructure in the country. 
Corporate Meetings: Our staff has Senior Project Managers certified in Incentives and Meetings (CIS, CMS) with the ability to fully or partially manage and serve as a link in the planning, design, execution and verification between the meeting planner or the owner of the and its functional infrastructure to guarantee the satisfaction of the experience. 
Incentive Travel Conventions and Product Launches:  We assign a Project Manager, who serves as a link between the meeting planner or owner of the event and the functional infrastructure of the event and is in charge of planning and designing, executing and verifying that all the details of the event are carried out to guarantee the satisfaction of client and a memorable the experience.
Selection and Contracting of Accommodation Selection and contracting of unique and traditional locations to hold academic events, gala dinners, cocktails, product launches, etc. Catering, gastronomic experiences, tastings of liquors, coffees and fruits, 

Selection and contracting of restaurants and chefs.

Lights and Sound Furniture and ephemeral architecture Decor Audiovisual equipment Branding, signage, small and large format printing.

Booking of Speakers and Ceremonies Host. 

Booking of Shows of musicians, Djs, dancers, actors, artists, models and performances for traditional presentations or Flashmob. 

Logistics, protocol and hostess staff. 

Mobility management for events. 

Transportation (medium and high-end cars, vans, buses, buses, armored vehicles) 

Team buildings 

Unique activities, tailor-made tours and traditional tours. 

Corporate Social Responsibility and Sustainability 

Activities Gift shop 

Virtual activities 

Records management, voting systems 

Travel app Photobooth 

Translators and translation equipment 
Leisure Travellers: We are specialized on Tailor Made Travel for those special travellers who seek in Colombia the ideal place for enjoying their Hobbies, Lifestyle or their specific reason for visiting.
We are specializing in the following trips: 
Hobbies: Foodies Tours, Bike Tours, horse tours, dance lovers, Golf Tours, Catolic tours, tours for architects, Sports Events (Marathons, Triathlon and Cycle events), Cultural, Historical. 
Reason for Travel: Romantic Escapades, Friends Escapades, Mindful trips. 
LifeStyle: Luxury, Jewish, LGTBIQ+
How to Contact us
Name: Sergio Velasquez
Email: gerencia@travelsolutions-sa.com
Telephone: +57 3206872812
Website: https://www.travelsolutions-sa.com/