Who we are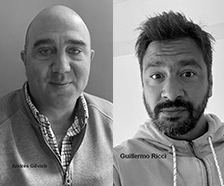 Viajes Continental is recognized as one of the most innovative travel management companies in Uruguay, with experience in consulting, technology and management of corporate travel, congresses and incentive trips.
Viajes Continental is a full service Destination Management Company (DMC) based in Montevideo and Punta del Este. The company accounts with an experience of over 60 years providing destination management and special event services to international, domestic, incentive and corporate meeting clients from all over the world.
What we do
We provide professional event management services producing corporate events and travel incentives for our clients. We can manage all aspects of our clients' travel and events programme, both locally and globally.
We design and operate a full range of products, from conferences and events to excursions and unique experiences in the most beautiful and spectacular places in Uruguay.
How to Contact us
Name: Andres Gilvich
Email: andres.gilvich@continental.com.uy
Telephone: (+598) 94662669
Website: http://continental.uy/