Who we are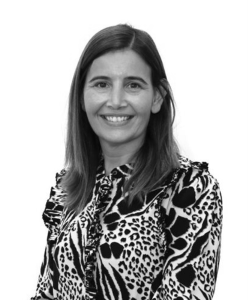 WIDE PORTUGAL SERVICES, is a Destination Management Company working with national and international clientele  specialized in Professional events (MI) and memorable travel Experiences in one of Europe's leading destinations: PORTUGAL!
The company was created in 2008 with the integration of another agency with more than 30 years of experience in the industry.
At Wide Travel & Events, we believe that our success is due to a relentless focus on customer satisfaction. We are committed to innovation and the incorporation of state-of-the-art technology that enhances our sales ability, accuracy, creativity, design and quality. However, our success goes far beyond the idea of economic supremacy in a sector with very specific characteristics. We seek to be an example in terms of responsible competitiveness. We assume a sense of increased responsibility for our services, for people and nature. In short, a responsibility for the future.
What we do
Wide Portugal Services stands for the Incoming/ DMC team at Wide Travel & Events, a leading Business travel agency in Portugal.
M.I.C.E. Professional Organization at all times, Wide Portugal Services designs and delivers successful events in the right venue with the right customization for you and your needs.
Searching. Brainstorming. Planning. IT & Design. Communication. Budgeting. Logistics. Follow Up & Results.
MEETINGS and OTHER EVENTS
Perfect logistics & technology for perfect achievements.
INCENTIVES, Activities and Team building activities
Incentives that move the world. Your company's world. Because when there is a common goal there is a reason to keep on motivating your team. To become one.
SPECIAL INTEREST GROUPS / LIFESTYLE / LEISURE
Unique experiences to remember.
Whether you are looking for breath-taking landscapes, biodiversity, a cultural or socio-cultural experience, heritage, an outdoor or sports experience, unique food & wines, a religious or a relaxation experience, be sure to visit Portugal!
We offer Full Service and Event Management delivered seamless by our dedicated team.
We pride ourselves that many of our clients are faithful partners.
We like to add value to our client's services providing innovation, efficiency, and quality.
We are continuously in search for the best business practices: socially, environmentally, and economically responsible and sustainable.
How to Contact us
Name: Teresa Santos
Email: teresa.santos@widetravel.pt
Telephone: +351 962 052 614
Website: https://wideportugalservices.com/